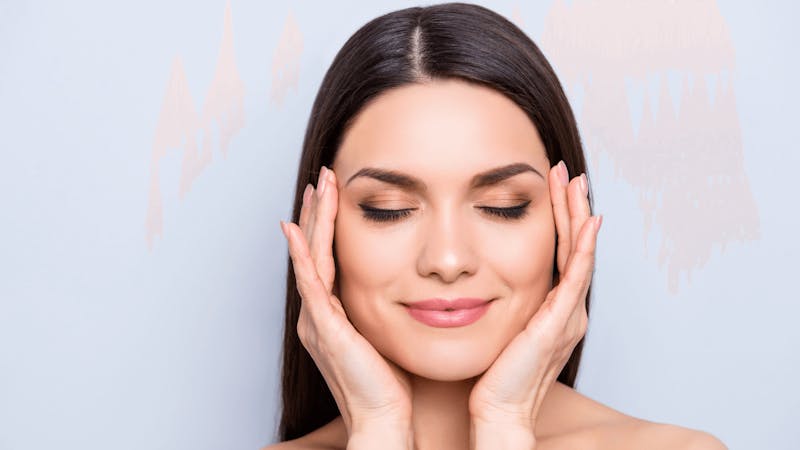 Time and environmental factors are known to take a toll on the skin, causing wrinkles that distract from your natural beauty. Anyone interested in reversing the signs of aging or dulled skin could benefit from laser resurfacing therapy. The trained professionals at Ponte Vedra Plastic Surgery are proud to help patients maintain a youthful appearance through Clear + Brilliant® treatments.
So, what is Clear + Brilliant, and how does this skin rejuvenation technique work? Using focused, precision energy, this procedure is designed to stimulate your natural healing response for enhanced results. This allows us to treat fine lines as well as rough texture, enlarged pores, and more. To find out how to get rid of wrinkles and look more radiant, schedule a skin care assessment in Jacksonville, FL.
What is Clear + Brilliant?
Today's technology makes all kinds of procedures simple and effective for patients. So, what is Clear + Brilliant? This noninvasive process does not require incisions or other invasive methods. Instead, advanced lasers achieve the desired outcome. Patients will need to meet with an experienced professional to discuss their problem areas and how Clear + Brilliant can solve them. The technicians at Ponte Vedra Plastic Surgery can personalize the depth of your laser treatment for the best results.
The benefits of Clear + Brilliant include:
Renews a dull complexion

Smoothes and evens out textured areas

Reduces the appearance of lines and wrinkles

Minimizes pore size
How we reverse the signs of aging
Laser resurfacing therapy works by creating very minor injuries to the skin. This act induces the natural healing process, so people produce new collagen over time. Collagen is a naturally-occurring protein that is responsible for the health and tone of the skin. During your Clear + Brilliant session in Jacksonville, FL, we use a small handpiece over certain sections of the face. We may apply a topical numbing cream, so the treatment is tolerable. It is normal for patients to feel slight warmth and tingling sensation for the duration of their skin rejuvenation treatment, which will last about 20 minutes.
Clear + Brilliant downtime and recovery
Over the next several days, patients are expected to get pink skin and slight inflammation. You may also develop a rough texture and some flaking for about 3 – 7 days. Your fresher, renewed skin should develop in that time. Ponte Vedra Plastic Surgery will provide aftercare instructions to make the healing process as comfortable as possible. This includes avoiding extreme heat and direct sunlight to prevent damage and other complications. Patients are free to wear sunscreen and gentle makeup products during their recovery period.
Schedule laser resurfacing therapy
It is no secret that we want to keep our youthful appearance for as long as possible. Unfortunately, fine lines and creases can make us look older or tired. Choosing a trusted provider to perform Clear + Brilliant is your best chance of developing great results with little downtime and recovery. If you want to reverse the signs of aging and learn about your skin rejuvenation options, contact the team at Ponte Vedra Plastic Surgery in Jacksonville, FL. We combine our medical and surgical expertise to help patients develop smoother skin.