About Alison Kuzoian
In 2007 she graduated from the University of South Florida where she earned her Bachelor of Arts in Speech Pathology. Following a personal passion for skincare, she attended New Dimension Academy for her Aesthetic and skincare training, then went on to obtain her Paramedical Aesthetic training at Loraine's Academy. Her career in aesthetics began in 2008 with a prominent Dermatology practice in central Florida. Working alongside some of the best local Dermatologist and Physician Assistants, she was taken under their wing and taught everything she needed to know about different skin types, their related skin issues, and ultimately the vast array of treatment options. With medical-grade skincare products, prescriptions, and extensive training with advanced medical devices, she has enjoyed helping thousands of patients correct their skin concerns and conditions.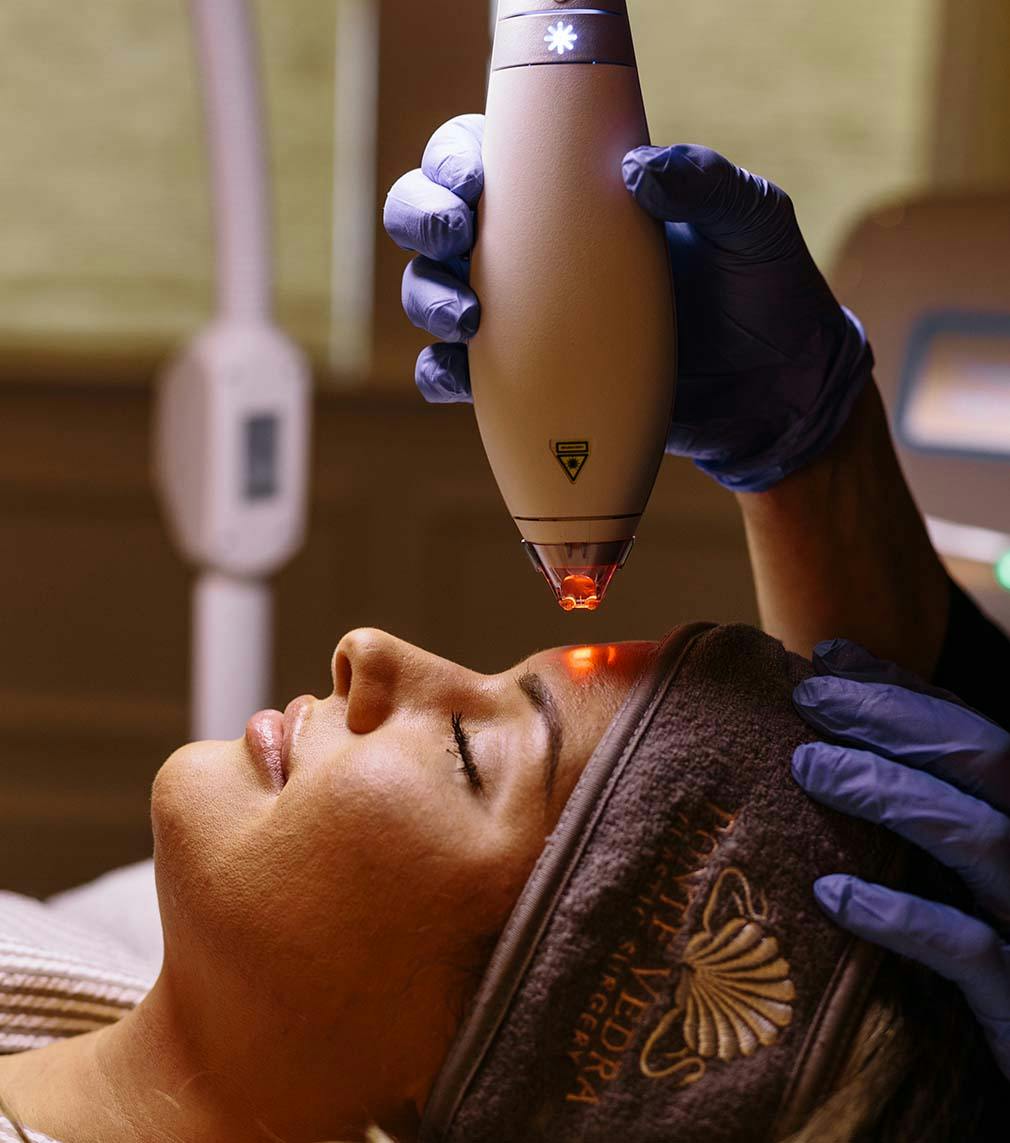 With the deep-rooted passion she holds for skincare and helping others feel confident and amazing about themselves she wanted to offer more for her patients, so she acquired her Permanent Makeup license in 2010 specializing in the utilization of the Softaps® technique. With intensive reading, advanced training, and extensive practice, she is able to create the most natural look in permanent makeup. Shortly after, she became an Airbrush Makeup Artist working commercial, video and film, editorial and wedding shoots on location. She is beyond proud to be a part of the PVPS team servicing the Baymeadows East location. She believes PVPS to be one of the best practices in the industry and is excited to share her skills and knowledge with our patients.
She is a firm believer in continuing education so she stays abreast on the latest technology and advancements in skincare to offer our patients only the best knowledge base and service possible. On a more personal note, she resides in St. Augustine with her husband, Brett, where they love to paddleboard, hike, travel, and spend time with friends and family. She also has a huge passion for health and fitness. In 2013 she competed in her first bodybuilding (bikini division) competition, placing first. Since then she has competed in 3 different shows (placing 3rd in one and 1st place in the other two). She is now Nationally Qualified and will compete in her first national show during 2016. She has always loved setting new goals and challenges for herself.