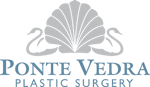 Review from D.M

|

Source: Office Visit

|

July 2023
New facility on cr210 was extremely convenient. Friendly staff easy to schedule appts Dr Hancock was outstanding and trusted her recommendations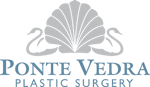 Review from R.S.

|

Source: Office Visit

|

June 2023
I always have a good experience at PVPS. It is easy to make appointments and their several locations are very convenient. Sharon Prince is the best! Always love the results from my services.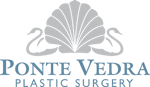 Review from A.P.

|

Source: Office Visit

|

June 2023
I can't begin to express how happy I am with the results of my breast augmentation. Dr Bates and his nurse Rosie took such amazing care of me from the very first consultation to every post op appointment. Dr Bates did amazing work. I told him what I was looking for and he more than delivered. When I first saw myself I knew I made the right choice with pvps and Dr Bates. I'm 3 months post op and my breasts look perfect. I can't believe I didn't do this sooner. Thank you Dr. Bates and Rosie for taking such great care of me and making me look stunning If you are thinking about a breeast augmentation, this is the place to go!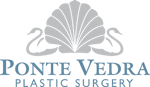 Review from M.M.

|

Source: Office Visit

|

May 2023
Dr. Hancock and Lindsay are out of this world amazing!!! I had a tight time frame that I was shooting for and without such an amazing team, it wouldn't have been possible! Dr. Hancock's knowledge and personality put me at ease within minutes of meeting her! She is truly a master of her craft! The entire team on day of surgery were beyond anything I could've imagined! I was so impressed with the level of care from being checked in, to the wonderful anesthesiologist and even to post op care when Lindsay was on the ball at every turn! This team is filled with genuinely good people who truly take their profession seriously and have fun along the way!!! I am beyond pleased with my results and could not have asked for a better experience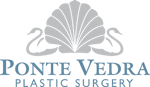 Review from T.G.

|

Source: Office Visit

|

March 2023
I am so beyond happy with the outcome of my breast augmentation by Dr Hancock and the Ponte Vedra Plastic Surgery team. My experience has been so great and positive from the beginning. From my initial consultation all the way through to my post op follow ups, Dr. Hancock took the time to answer every question that I had and really made me feel confident with my size choice. My goal was achieved and exceeded my expectations! I feel more confident than ever! I am so happy with the results. If you are looking for a very skilled plastic surgeon that really takes the time to talk to you, I would highly recommend Dr. Hancock and the Ponte Vedra Plastic Surgery team.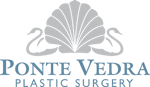 Review from L.W.

|

Source: Office Visit

|

April 2023
My experience with Dr.Hancock and her team at PVPS was exceptional. Not only I am thrilled with the surgical results but the journey from consultation to post-surgical follow-up was awesome. Dr. Hancock was thorough and patient and really listened to what I wanted. And her team was also available and caring at every step. I would recommend Dr.Hancock and her team to anyone looking for a wonderful surgical experience.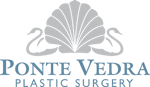 Review from D.J.

|

Source: Office Visit

|

Jan 27, 2022
It's nerve racking to have to find a NEW plastic surgeon. I was nervous before my consult & not sure what I wanted to do. I left my consult feeling confident & positive in my decision I'm making! I appreciate how I was treated by the staff/nurses/doctor. Everyone is genuinely KIND. That goes a long way, in my book!
Review from B.W.

|

Source: Google

|

May 12, 2021
I had my breast done in January with Dr. Hickman and she was amazing! She took her time with any questions during the consult, making sure I was completely informed and comfortable. Her work is amazing, I love the outcome.