Meet Dr. Hancock
Dr. Ellen Hancock – Northeast Florida Plastic Surgeon
Dr. Ellen Hancock was born and raised as a first generation Chinese American in Austin, Texas. She went to Rochester, New York to study neuroscience and studio art, and returned to coastal Galveston, Texas for medical school where she met her husband, Kevin, in anatomy class at the University of Texas Medical Branch. She and her husband then continued onto their respective residencies in Galveston with their two dogs, Shiner and Ruby, and backyard chickens. The Drs. Hancock are excited to continue their journey and settle down in beautiful Ponte Vedra, FL! Dr. Hancock enjoys acrylic and oil painting, hiking and running, raising her backyard chickens, spoiling her dogs, traveling with her husband, and one day owning her own ranch: Hancock Farms.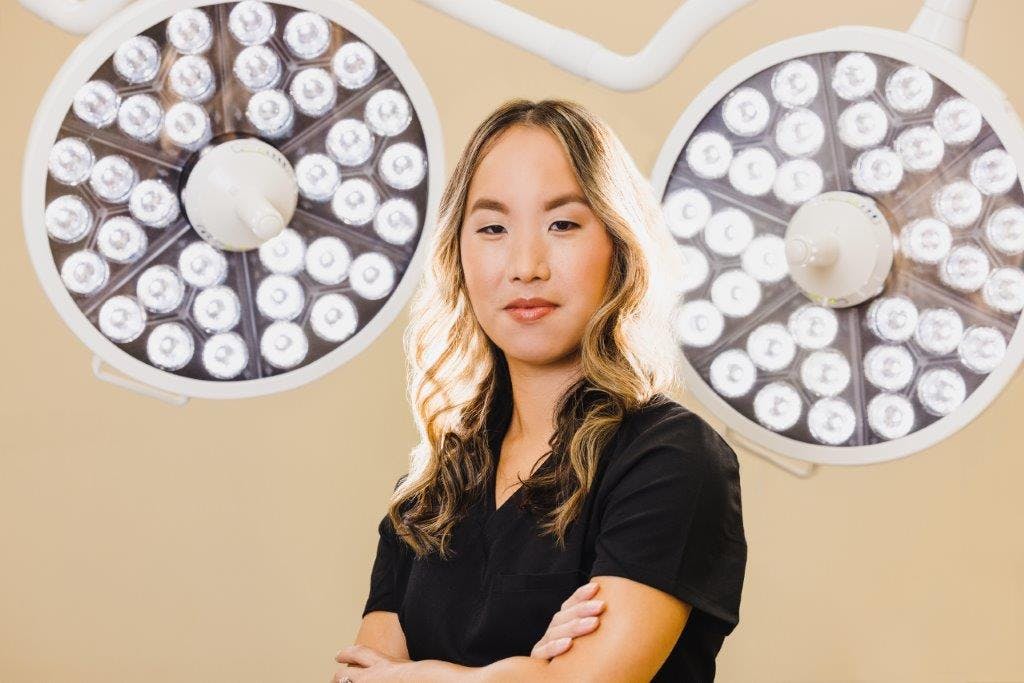 Specialties and Skills
Her specialties include breast procedures, body contouring, and mommy makeovers, with a special interest in rhinoplasty and facial rejuvenation.
Education and Training
Dr. Hancock attended and graduated with cum laude, studying Neuroscience and Studio art at the University of Rochester. She then went onto complete medical school and residency at the University of Texas Medical Branch in Galveston, TX. At her six-year integrated plastic surgery residency at UTMB, she trained with Dr. Bates and was a Chief Resident of Plastic Surgery.