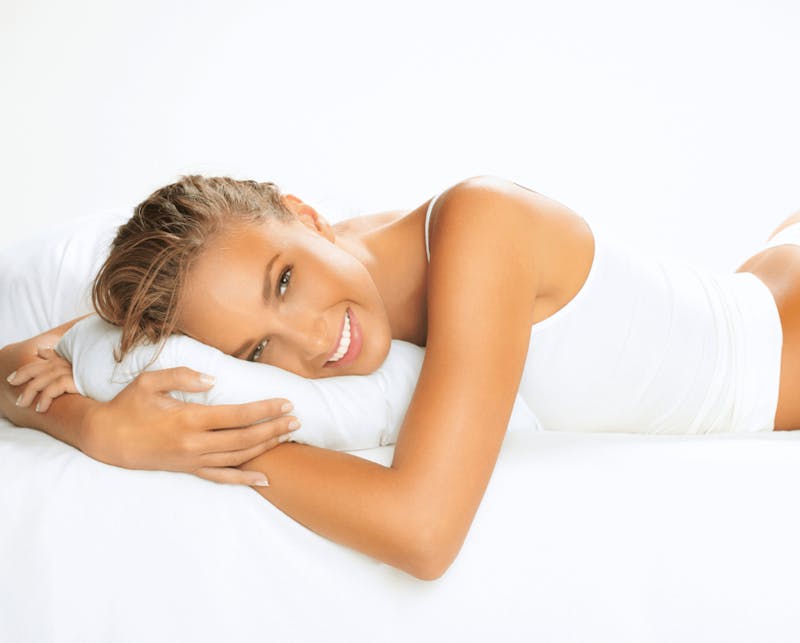 When your skin starts to lose elasticity and muscle tissue loses strength, you could experience some sagging in the neck. Ponte Vedra Plastic Surgery provides cutting-edge neck lift surgery to correct common signs of aging and address problems like a turkey neck. But how does the recovery process work, and how do you make sure healing is a success?
There are simple ways for neck lift patients to ensure great results from neck lift surgery. One of these ways is to make sure you get enough sleep after your procedure. To learn more in Jacksonville, FL, contact our office to schedule your initial consultation. Our skilled providers can help you appear refreshed and rejuvenated after surgery.
How neck lift surgery is performed
Neck lift surgery works similarly to a facelift procedure. It works by removing hanging skin around the neck and jawline and tightening the remaining tissue. When performed by an experienced professional, patients should notice a more defined and younger-looking neckline. No more turkey neck! The specialists at Ponte Vedra Plastic Surgery begin by making a small incision near the ears. Liposuction may be applied to reduce small fat pockets in the area. Neck muscles are then pulled, and the overlying skin re-draped as needed.
Getting enough sleep during neck lift recovery
Most cosmetic surgeries are considered invasive, and neck lift procedures are no exception. Patients should take time off from their busy schedules to recover properly from surgery. While most men and women can return to work within 7 – 10 days, it could take several months to look and feel more like yourself. It is important to understand that no two patients are the same and may not heal at exactly the same rate. Ponte Vedra Plastic Surgery can provide custom neck lift recovery instructions in Jacksonville, FL based on your needs.
As we mentioned, getting a good night's sleep is essential to this process. Here are some simple tips to follow during this time:
Prepare your home for recovery: create a relaxing place to sleep before your procedure. Most people choose their bed or a comfortable couch or recliner in their living room. Make sure your space is quiet and within easy reach of supplies, like healthy snacks, water, and any prescription medications.

Sleep with your head elevated: after neck lift surgery, you will experience some swelling and inflammation around the neckline. We recommend resting with your head propped up using several pillows. This can relieve the pressure from swelling and make sleep more restful.

Listen to your body: some patients are excited to show off their neck lift results soon after surgery. However, it is important not to skip recovery. Use all your energy for healing, and try not to work too hard too soon. If you have questions about when to exercise and resume regular activities, call a member of our staff.
Get more recovery tips and advice from a professional
Neck lift surgery reduces cosmetic issues like a turkey neck that make you feel self-conscious about your appearance. If you are intimidated by the neck lift recovery process, speak with the trusted professionals at Ponte Vedra Plastic Surgery. We can ease your fears and walk you through what is expected every step of the way. Call our facility in Jacksonville, FL to schedule your neck lift assessment today. Our practice has been trusted by countless patients who love their results.