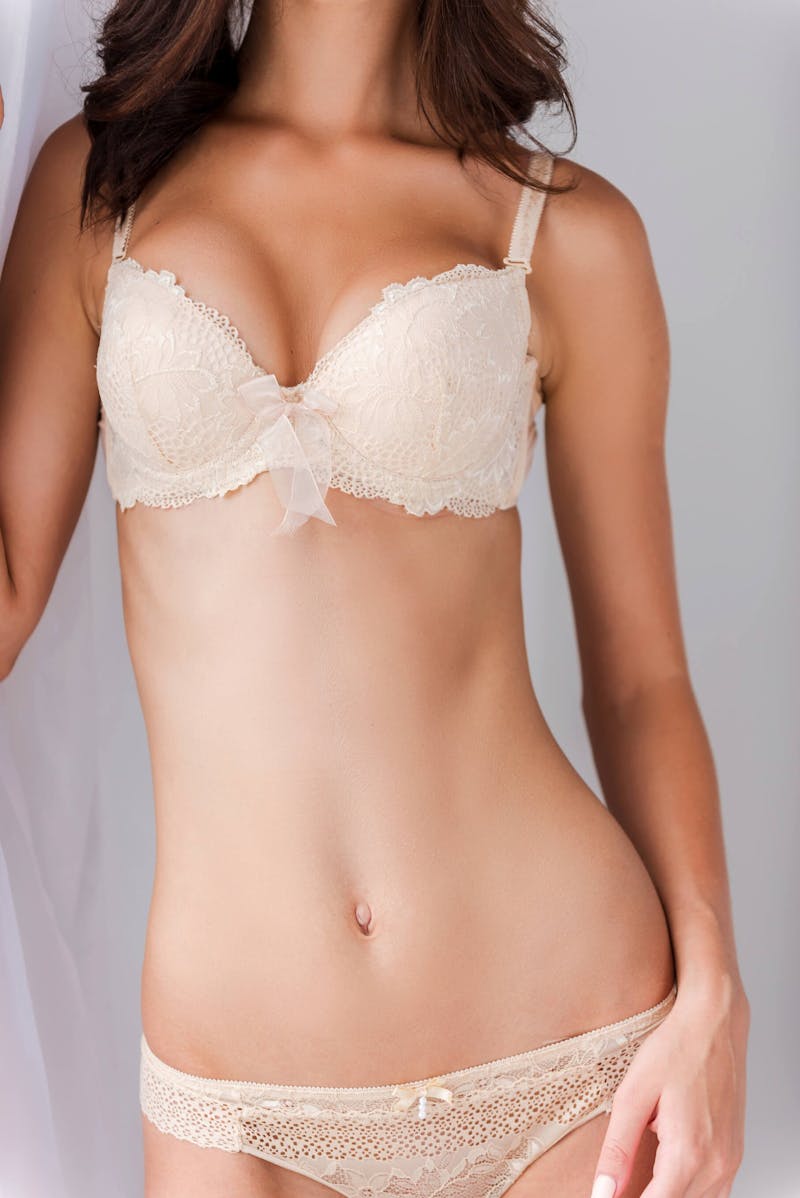 When most people think of breast enhancement surgery, breast augmentation is the first thing that comes to mind. However, for many women, breast lift is an even more compelling and beneficial procedure. In fact, many patients choose to have breast augmentation and breast lift performed simultaneously to restore or create a stunning, feminine, youthful figure with long-lasting results. The exceptional team of board-certified plastic surgeons at Ponte Vedra Plastic Surgery are proud to offer breast lift surgery in Jacksonville, FL to help women achieve their ultimate aesthetic goals and feel more comfortable and confident than ever. Discover the life-changing benefits of breast lift here, and learn how to make your breast lift recovery as easy and comfortable as possible.
What does a breast lift do?
To better understand what to expect during breast lift recovery, it is important to know a little bit more about the procedure itself, including what it does and how it works. As a result of aging, weight loss, pregnancy, and other life events, many women begin to develop drooping or sagging breasts. Breast lift is primarily designed to raise the breasts to a more youthful position and sculpt a more attractive breast shape through skin removal and other techniques, including repositioning the nipple. In many cases, women choose to combine breast lift and breast augmentation in order to restore lost breast volume while also achieving a perkier look.
How does breast lift work?
Formally known as mastopexy, breast lift is typically performed while the patient is under general anesthesia and takes about 1 – 2 hours to complete. During breast lift, the surgeon will make a careful incision(s) on the breast, excise the excess skin, and close the incision with sutures for a firmer, lifted, more youthful look. Oftentimes, the nipple-areola complex will need to be altered and/or repositioned as well for a more natural-appearing outcome.
What do breast lift scars look like?
The type of incision used during breast lift can vary from patient to patient depending on the nature and severity of the concerns, whether or not breast implants are being placed, and other factors. Most often, a lollipop incision, inverted T incision, or anchor incision is used during breast lift. In all of these cases, patients will have a visible scar down the center of the breast.
The caring team at Ponte Vedra Plastic Surgery fully understands the desire to minimize visible scarring and will provide you with advanced tools and techniques to aid in complete healing and dramatic fading of your scars. Furthermore, our experienced Jacksonville, FL plastic surgeons take great care to place incisions in areas where they can be concealed or camouflaged within the natural contours of the body whenever possible. For the overwhelming majority of patients, having a scar after breast lift is well worth the stunning results that are achieved.
How long is recovery after breast lift?
The details of breast lift recovery will depend on the surgical approach that was used, whether any additional procedures were performed, and a number of other personal factors. In general, most women are able to resume light work and other activities within a few days or weeks after breast lift, though exercise and more strenuous activities may remain off-limits for several months. To help make your breast lift recovery as quick, comfortable, and easy as possible, follow these seven breast lift aftercare tips:
1. Follow your doctor's instructions: It is critical that you adhere to your surgeon's postoperative guidelines closely. These may include taking certain medications, sleeping on your back, and wearing supportive undergarments.
2. Attend follow-up appointments: Make sure to adhere to your follow-up schedule. Postoperative appointments may include suture removal and other important steps. Additionally, these appointments allow the surgeon to monitor your progress and identify any potential complications.
3. Get plenty of rest: While you may feel more like yourself after the first few days, keep in mind that your body has just been through a major surgical procedure and needs plenty of time to rest, heal, and recover. Before undergoing surgery, set up a comfortable area to rest during your recovery period.
4. Eat healthy: Another essential factor for complete and proper healing is nourishing your body appropriately. Be sure to have healthy snacks ready for your recovery period, and drink plenty of water.
5. Ask for help: With driving, heavy lifting, and other activities restricted, patients should plan to have help in the first days or weeks following surgery. This is particularly important for patients with babies, toddlers, and young children.
6. Don't rush it: Resuming strenuous or stressful activities too soon after surgery can compromise your results and may even lead to the need for a revision procedure. Allow your body plenty of time to heal and recover after breast lift to avoid potential complications.
7. Choose an experienced surgeon: Without a doubt, choosing a highly qualified, experienced, board-certified plastic surgeon is one of the most important factors in a successful breast lift, an efficient recovery, and stunning results. When selecting your surgeon, be sure to ask questions about his or her experience, browse before-and-after photo galleries, and read previous patient reviews.
Achieve or restore the body of your dreams with breast lift in Jacksonville, FL
Whether you are looking for a way to get your pre-baby body back, have experienced changes associated with weight loss, or simply want to reverse the effects of aging, breast lift surgery can help. Discover the life-changing benefits of breast lift by calling the knowledgeable team at Ponte Vedra Plastic Surgery to schedule your private consultation with one of our award-winning board-certified plastic surgeons at our Ponte Vedra Beach, FL office today!