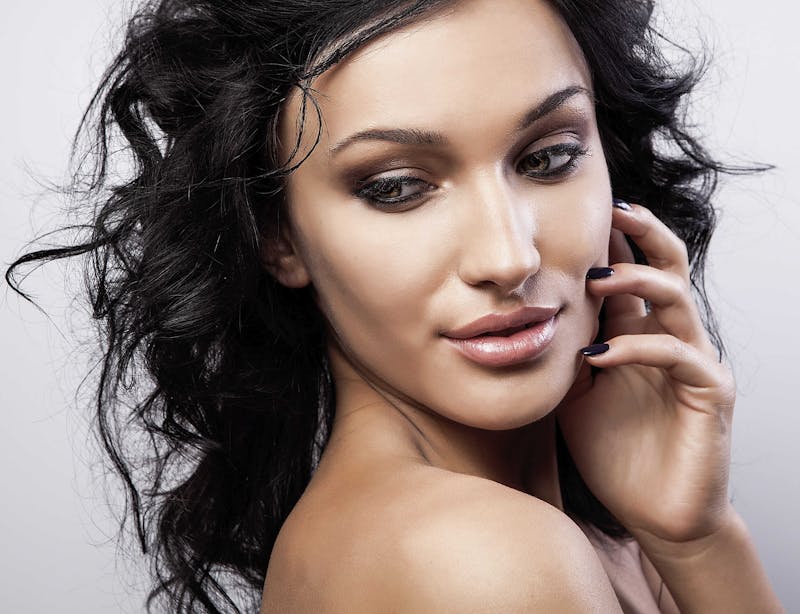 Rhinoplasty, also commonly referred to as a nose job, is a cosmetic solution for women and men who want to change the shape or size of their nose. This transformative surgery features many aesthetic benefits, and it can also improve the function of the nose due to an injury or medical need. The main goal of any nose augmentation surgery is to revise the nose while maintaining balance with the other facial features. When you enlist the assistance of a plastic surgeon and rhinoplasty specialist at Ponte Vedra Plastic Surgery, creativity and medical science are combined to perform this complex, delicate procedure.
The skilled team at Ponte Vedra Plastic Surgery in Ponte Vedra Beach, FL, uses the latest rhinoplasty techniques to deliver beautiful results. Depending on each patient's aesthetic or functional needs, rhinoplasty surgery can be life-altering. Read on as the plastic surgeons at Ponte Vedra Plastic Surgery share important information regarding rhinoplasty surgery, including eight tips for a quick recovery.
What can rhinoplasty do for me?
Everyone has a nose uniquely their own. Its three-dimensional shape is responsible for an individual's profile, and the slightest change can alter how the nose looks and functions. Every rhinoplasty procedure is based on the patient's initial nose structure and how the plastic surgeon intends to reach the final desired outcome.
Working closely with an experienced, qualified plastic surgeon at Ponte Vedra Plastic Surgery provides a platform for your concerns and helps your doctor devise the right surgical plan. Rhinoplasty can be the answer to a myriad of cosmetic concerns, including:
Smoothing a bump on the bridge
Narrowing a wide bridge
Straightening out a crooked nose
Asymmetrical nose due to injury or genetics
Correcting the tip of the nose
Eight helpful tips for a quick recovery
Jacksonville, FL, rhinoplasty patients will need to be patient with their postoperative results. It takes time for the nose to heal, and in some instances, it may take up to a year before full surgical results take their final form. Following your surgery, it is essential not to rush things, but you can take steps to support a speedy recovery.
1. Stay away from certain medications. Discuss pain management with your plastic surgeon at Ponte Vedra Plastic Surgery and take only the recommended medication. While anti-inflammatory medications such as Advil may seem like they would help, these drugs dilate blood vessels, which can increase swelling, bleeding, and prolong your healing time.
2. Take it easy. For the first week or so, you will want to dial back your hectic schedule. It may take some time to mentally prepare for this, especially if you are always on the move. Activities such as playing sports or a rigorous gym schedule can put extra stress on your body and increase the risk of injury to your nose, setting back your recovery.
3. Follow postoperative instructions. The plastic surgeons at Ponte Vedra Plastic Surgery will provide detailed postoperative instructions. Follow these directions exactly, as ignoring them can increase the risk of complications.
4. Attend follow-up appointments. Follow-up appointments with your Jacksonville-area plastic surgeon allow for your recovery to be monitored. Even if you feel good and do not have any issues, you still need to attend your appointments. Failure to meet with your doctor could result in potential problems being missed.
5. Walk. This is not to be mistaken for vigorous exercise, but a light walk as soon as you are able can provide relief. Walking increases your circulation and keeps fluids moving through your body to support a rapid recovery.
6. Stay out of the sun. Protecting your skin from getting too much sun exposure is always a good idea, but it is especially crucial after a nose job. Your nose will be more prone to sunburn in the months following the procedure. Also, too much sun can cause scarring to darken and increase swelling.
7. Say no to spicy foods. Irritation to your nose or nasal passages during the first three weeks can cause complications. Spicy foods such as peppers can irritate the sinuses, making swelling worse and extending your rhinoplasty recovery time.
8. Use cold compresses. During the first few days after your procedure, a cold compress can be your best friend. When applied to your eyes and cheek area, the cold causes the blood vessels to constrict, reducing swelling. Be careful not to place the compress directly on your nose, as it could accidentally shift bones or cartilage.
Learn more about rhinoplasty
If you live in the Jacksonville, FL, area and are considering rhinoplasty surgery, we invite you to contact the board-certified plastic surgeons at Ponte Vedra Plastic Surgery in Ponte Vedra Beach, FL. A rhinoplasty procedure can have a significant impact on a person's self-confidence and quality of life. Setting reasonable expectations about your recovery and understanding the details of the procedure will help ensure that you feel confident about your decision. A surgical plan will be designed to enhance your rhinoplasty experience. If you are interested in learning more about rhinoplasty, schedule your rhinoplasty consultation at Ponte Vedra Plastic Surgery today.