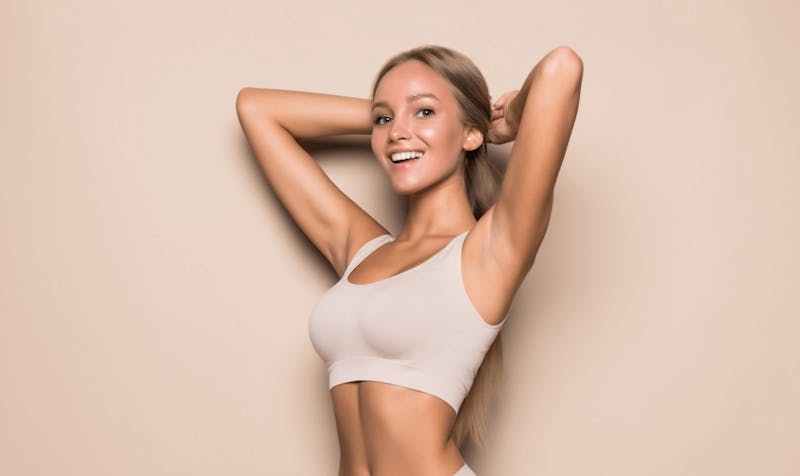 Breast augmentation surgery continues to be one of the most popular cosmetic procedures among women, with hundreds of thousands of procedures being performed each year. While breast implants can certainly create a dramatic change in your figure, many women are interested in a more subtle or natural-looking enhancement. The acclaimed team of board-certified plastic surgeons at Ponte Vedra Plastic Surgery (PVPS) understands the desire to achieve discreet, natural-looking results and is committed to helping patients get the look they want with breast augmentation in Jacksonville, FL. If you are in search of a natural-looking breast augmentation outcome, it is important to know which kind of breast implants may best fit your needs.
How do I choose between different types of breast implants?
When it comes to selecting breast implants, many patients feel overwhelmed at the seemingly endless list of options available. However, your caring provider at Ponte Vedra Plastic Surgery will take all the time needed to help you choose the most appropriate breast implants based on your specific needs, goals, and body type. Some of the decisions you and your surgeon will need to make before breast augmentation surgery include:
Type of implant: saline, silicone gel, or fat transfer to the breast
Implant shape: round or teardrop
Implant size: volume of implant, measured in ccs
Implant profile: how far the implant projects outward from the chest wall
Implant placement: above or underneath the muscle
To help choose the best breast implant for you, your surgeon will carefully evaluate a number of factors, including:
Body type
Height and weight
Measurement of chest
Body proportions
Desired outcome
Skin tone/elasticity
PVPS is also proud to offer the revolutionary Crisalix Virtual Aesthetics imaging system, which allows patients to view a simulation of what various types and sizes of implants will look like on their own body - from their own point of view!
What are the most natural-looking breast implants?
A great deal of people agree that silicone gel implants provide a more natural look and feel compared to saline implants. Regardless of the implant type, achieving a natural look requires a skilled surgeon and appropriate selections in terms of implant size, profile, and other features. To avoid an unnatural or artificial result, the patient's desired implant size should remain in proportion with her body type. Furthermore, the profile, shape, and other implant features should also complement the patient's figure.
In addition to saline and silicone implants, fat transfer to the breast can also be used to enhance breast size and shape. Because this procedure utilizes a patient's own fat as opposed to synthetic implants, the results often look and feel remarkably natural. Women considering fat transfer to the breast as a more natural breast implant alternative should have enough excess fat available to harvest and also understand that there is a limit to how much fat can be transferred in a single procedure.
Trust a qualified and experienced plastic surgeon to help you choose the most natural-looking breast implant in Jacksonville, FL
Choosing the right breast implant size can understandably sound challenging, but it doesn't have to be! With the advice and direction of a highly qualified and experienced plastic surgeon, patients can achieve the natural-looking breast augmentation results they desire. To learn more about the exciting possibilities of breast augmentation in Jacksonville, FL, schedule your private consultation with one of the award-winning board-certified plastic surgeons at Ponte Vedra Plastic Surgery today!