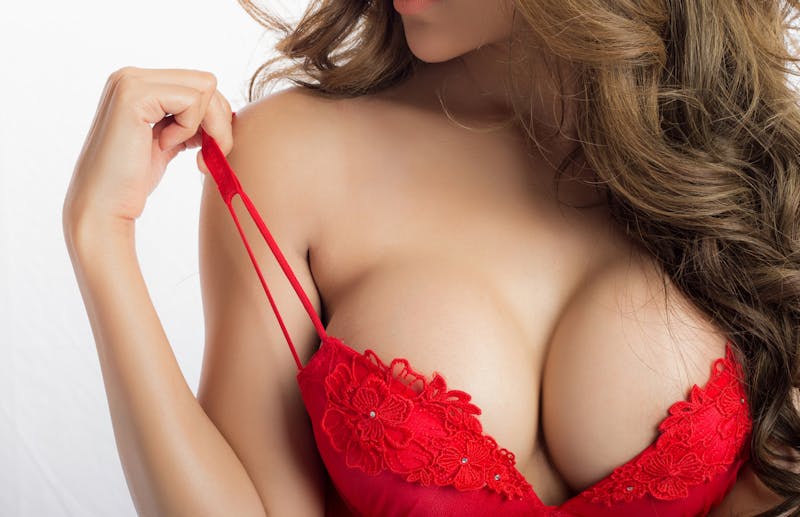 If you're looking to alter the size or shape of your breasts, you may be considering cosmetic surgery. Deciding to get surgery to change your breasts can be a life-changing choice that boosts confidence and enhances your appearance. However, when it comes to picking what surgical treatment is best for you, you may be unsure what to choose. Both a breast lift and a breast augmentation can do amazing things for your breasts and provide you with a more feminine shape that you may desire.
What is a breast lift?
As you age or undergo life changes like pregnancy or weight loss, your breasts may begin to sag or droop. A breast lift, also known as a mastopexy, can correct this and restore a perky, youthful look to your breasts. After a breast lift, your breasts will be firmer and sit higher up on the chest, looking natural and rejuvenated. A breast lift does not use implants, and the procedure uses your own breast tissue.
Why might you choose to receive a breast lift?

A breast lift may be the right procedure for you if your breasts exhibit any of the following concerns:
Sagging

Loose or excess skin

Drooping or low nipples
What is breast augmentation?
Breast augmentation uses implants to change the shape and size of the breasts. Although breast implants are commonly thought to only increase the size of the breasts, they can also be used to correct breast concerns such as asymmetry and poor projection. A breast augmentation, also known as an augmentation mammoplasty, is also a rejuvenating procedure as it can provide your breasts with a fuller, younger look.
Why might you choose to receive a breast augmentation?
A breast lift may be the right procedure for you if your breasts exhibit any of the following concerns:
Smaller than what you desire

Lack volume

Asymmetrical shape

Poor projection
A breast lift can be combined with breast augmentation.
Because a breast lift uses your body's natural tissue, a breast lift might slightly reduce the size of your breasts. If you are concerned about compromising your breasts' size, receiving a breast augmentation in conjunction with your breast lift may be a good solution for you. Although breast augmentations can restore volume and shape to the breasts, without a lift, they can sometimes make breasts look droopier and lower on the chest. Your doctor may recommend receiving a lift with your augmentation, so your larger breasts sit naturally and have a perky look.
Our surgeons at Ponte Vedra Plastic Surgery can help.
The best way to know if you should receive a breast lift, a breast augmentation, or both is to have a consultation with one of our expert surgeons at Ponte Vedra Plastic Surgery. All of our plastic surgeons are board-certified and provide patients with top-quality care and results. During your consultation, your doctor will discuss your medical history and aesthetic goals with you and examine your breasts to determine which procedure plan is right for you. Whichever surgery you choose, our doctors will help you receive the breasts of your dreams. If you are interested, call 904-664-1552 to book a consultation today.