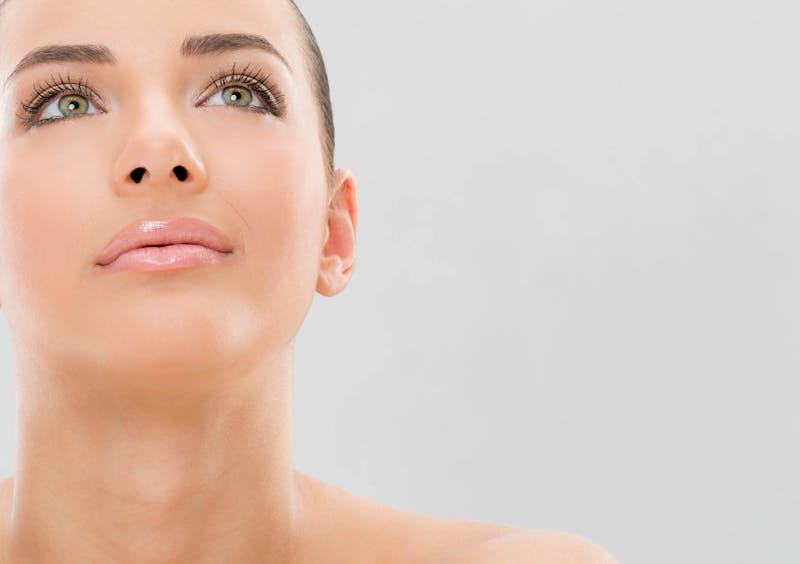 BOTOX® is a popular and proven treatment to reduce the appearance of wrinkles in a number of areas around the face. One of the greatest advantages of having BOTOX is that the procedure is quick, meaning patients can schedule sessions when it is convenient for them. Some patients want to know if they can have additional treatments alongside BOTOX, such as laser skin resurfacing.
The professionals at Ponte Vedra Plastic Surgery are excited to offer a range of cosmetic injectables and facial rejuvenation methods to individuals in Jacksonville, FL. While some treatments are more beneficial when performed together, there are some important considerations we need to take into account. Learn how to properly combine BOTOX and laser treatments by scheduling a visit to our facility today.
How does BOTOX work?
BOTOX is approved by the FDA and used by plastic surgeons to decrease lines that result from facial movements, like frowning or smiling. This nonsurgical treatment can temporarily smooth frown lines between the brows, forehead lines, and lines around the eyes. Ponte Vedra Plastic Surgery has a staff of highly skilled injectors who use their experience and precision to administer treatment and give patients a youthful appearance.
The types of wrinkles we can treat include:
Glabellar lines

Crow's feet

Forehead wrinkles

Lipstick lines

Marionette line
Classified as a wrinkle relaxer, BOTOX is comprised of botulinum toxin that weakens or paralyzes certain facial muscles. Because the depth and location of the wrinkles are different for each patient, we can create a tailored treatment for you. We begin by marking specific areas on the face that will be addressed. Patients feel a small prick as the cosmetic injectables are inserted, but any discomfort can be controlled with a cold compress.
How does laser skin resurfacing work?
One of the best advances in facial rejuvenation is laser skin resurfacing. In this procedure, Ponte Vedra Plastic Surgery uses a medical-grade laser on the skin. This noninvasive treatment addresses common skin issues, like minor wrinkles, discolorations, and acne scars. Laser treatments also stimulate the growth of new collagen fibers. Our technicians can supervise the depth of the laser, so we have more control over the desired result.
Other issues laser treatment can address include:
Age spots

Fine lines and wrinkles

Mild facial scarring

Uneven skin tone

Enlarged pores
At our clinic, Jacksonville, FL patients have the option of either ablative or non-ablative lasers. Ablative lasers produce more intense energy and result in longer recovery time. The results, however, are more dramatic. Although non-ablative lasers do not remove skin layers, they do help tighten the underlying skin. This process offers patients a speedier recovery with results that will appear over the course of multiple appointments.
When should I combine BOTOX and laser treatments?
Laser skin resurfacing works by creating controlled injuries on the surface of the skin. While BOTOX can be administered at the same time as laser treatments, the potential side effects, such as swelling, can damage the tissue or alter your end results. When you arrive for your facial rejuvenation consultation, Ponte Vedra Plastic Surgery can create a personalized plan so you can benefit from both cosmetic injectables and laser skin resurfacing.
If we decide to administer BOTOX first, we suggest waiting at least two weeks for the skin to heal before scheduling a laser session. For those who want to get the laser treatment first, we can follow up with BOTOX two weeks later at your post-laser follow-up appointment. Whichever method you choose, we hope to produce beautiful and natural-looking results that address fine lines and wrinkles, acne scars, and other skin imperfections.
Schedule BOTOX and laser treatment
Repairing aging skin can be a complex process. Many people have multiple skin issues that they want to have addressed at once. In addition to wrinkles and sagging skin, individuals experience enlarged pores or areas of sun damage. This means it often takes more than one advanced treatment to achieve optimal results. Some of our most effective procedures include BOTOX injectables and laser treatments.
If you are bothered by common signs of aging or skin damage, the professionals at Ponte Vedra Plastic Surgery use a selection of minimally invasive techniques and innovative products to help. Take advantage of our wide range of cosmetic services, each performed by a skilled technician who is dedicated to surpassing your expectations. Schedule a consultation at our clinic in Ponte Vedra, FL so we can learn about and accomplish your skin care goals today.