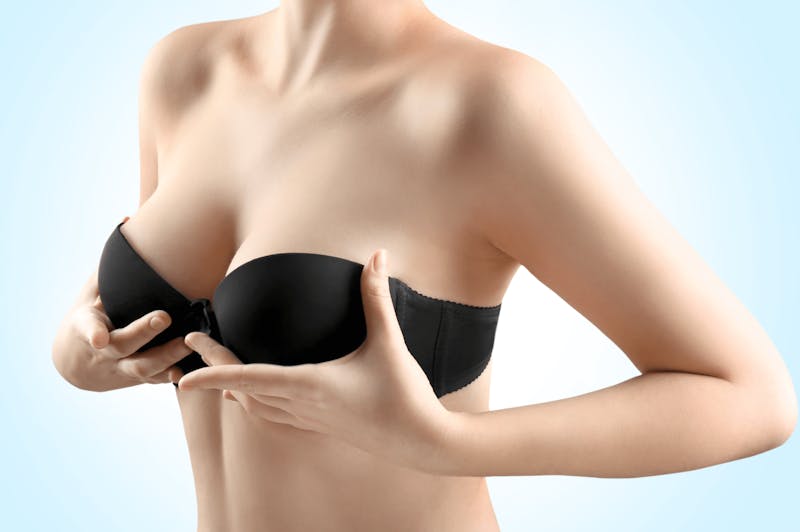 Breast augmentation is one of the most requested cosmetic procedures, and for a good reason. Implants can enhance your bustline and make you feel more self-confident. The plastic surgeons at Ponte Vedra Plastic Surgery are committed to helping patients reach their goals by assessing their breast implant needs and creating a personalized treatment plan in Jacksonville, FL.
We understand it is common for patients to be nervous about undergoing plastic surgery. So, what happens if you change your mind about implant size on the same day as your breast augmentation? Learn more by reading below or calling our team for an assessment. Our professionals do our best to make sure you are completely satisfied with your results.
Your breast implant consultation
Before performing any breast augmentation surgery, all patients meet with an experienced surgeon from Ponte Vedra Plastic Surgery. During the consultation, we learn about your medical history to make sure you are healthy enough for breast implants. We also discuss your goals and expectations, and review the details of the procedure.
Your breast implant options
Our professionals are trained to explain your breast implant options in detail. We list the pros and cons of silicone vs. saline implants, decide whether a round or teardrop shape is best for your body type, and explain what your new breasts will look like post-surgery. Breast implant sizes are also presented based on your natural tissue and desired goals in Jacksonville, FL.
Some women like to bring photos to their consultations to illustrate the outcomes they are looking for. However, keep in mind that the best implant size for one person is not necessarily right for you. It is important to consider factors such as overall build, shoulder width and height, and original breast size. This allows for great breast augmentation results that look and feel natural.
Your breast augmentation surgery
As we mentioned, some patients are nervous about getting cosmetic procedures. They may be worried they chose the wrong implant size or type at the last moment. If this is the case, we encourage you to have an honest discussion with your plastic surgeon. While it is possible to make changes to your surgical plan, decisions made at the last moment may not lead to beneficial outcomes. People who are happiest with their breast implants take the time to plan ahead of time.
What if I am unhappy with my implants?
The majority of patients at our clinic are excited to show off their new breast implants after going through breast augmentation surgery and recovery. Of course, breast implant removal or replacement is possible for women who are not satisfied with their results. It is also an option for women experiencing problems with their implants or who simply decide they want an "upgrade" down the road. Ponte Vedra Plastic Surgery is happy to schedule another breast assessment and make recommendations based on your circumstances.
Schedule a breast consultation
Breast implants are a great way to boost your appearance and confidence. A consultation is the best time to discuss your concerns about breast augmentation and other cosmetic procedures. Meet with a trusted and knowledgeable plastic surgeon at Ponte Vedra Plastic Surgery by speaking with a member of our team today. We help patients achieve real results they love in Jacksonville, FL.