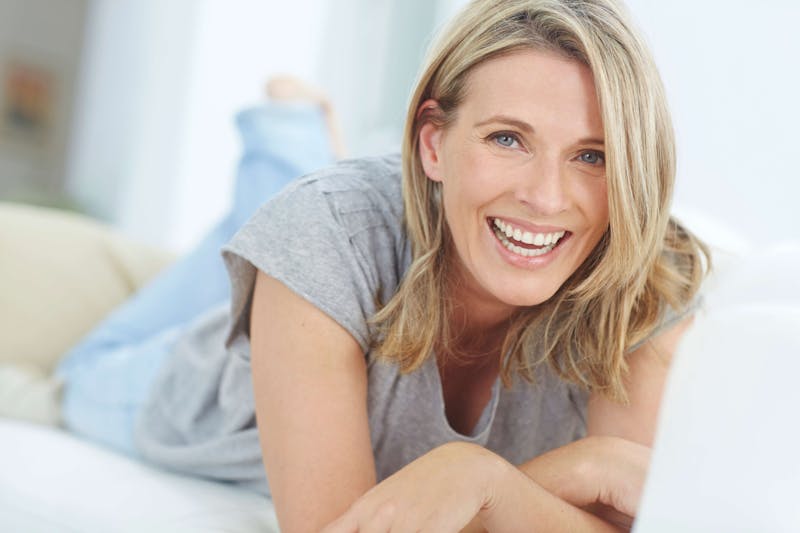 Are you noticing your breasts have lost volume, look less firm, or are lower than they used to be? Do you feel your natural breasts are starting to sag? More and more women are rejuvenating their breasts with a breast lift procedure. One of the most common cosmetic surgeries performed in this country today, breast lift surgery, also known as mastopexy, can help women restore their natural breasts and have a dramatic effect on how they look. By outpacing breast augmentation two to one since 2000, a breast lift can be a viable alternative to breast implants. It can tighten and lift a woman's natural breasts, which creates a more youthful, perky profile.
The board-certified plastic surgeons at Ponte Vedra Plastic Surgery in Ponte Vedra Beach, FL are leading experts in the Jacksonville, FL area in breast procedures, like reductions, implants, and lifts. Their vast surgical experience and knowledge enable them to provide patients with the best options, so they get the aesthetic results they need. If a patient wants to consider a breast lift to enhance the way they look, turning to the plastic surgeons at Ponte Vedra Plastic Surgery is a step in the right direction. But, is there an age limit on getting a breast lift?
Read on to learn more about this body contouring procedure and how women over 50 are benefiting from breast lift surgery.
How can a breast lift help?
When a woman's natural breasts begin to droop or sag, it can have a negative impact on her self-confidence. Breast lift surgery, or mastopexy, is a cosmetic procedure that is performed to rejuvenate the breasts and elevate their current position on the chest wall. It can also correct asymmetry between breasts and reposition the nipples or areolas if breast sag has caused them to point downward. Several factors can change a woman's breasts over time, such as:
Fluctuating weight
Pregnancy
Age
Genetics (larger breasts typically endure more breast sag naturally)
Gravity
While a breast lift doesn't change the actual size of the breasts, like with breast implants, it does move the natural breast into a more youthful-looking position. It essentially lifts the breasts and removes excess skin or tissue to rejuvenate their shape.
How do I know if I need breast lift surgery?
The first step is to consult with one of the board-certified plastic surgeons at Ponte Vedra Plastic Surgery. Patients in the greater Jacksonville, FL area who want to change the way their natural breasts look but are not interested in breast implants can determine with our experts if they are the right candidate for a breast lift. Most candidates for breast lifts are looking to correct:
Breasts that droop or sag (ptosis)
Nipples that point downward or at an angle
Breasts that look elongated in shape
Asymmetrical breasts
Excess, loose skin in the breast area due to weight loss
Can I get a breast lift after 50?
There is no ideal age for mastopexy. However, it should not be done while a woman's breasts are still developing. A breast lift can be performed on adult women of all ages, even patients over 50. As long as individuals are healthy, nonsmokers, at a stable weight, and do not have any existing medical conditions, breast lift surgery may be a viable option. It can give women over 50 firmer, more youthful-looking breasts again. It can also be done in conjunction with breast implants to have an even more enhanced overall new look. The board-certified plastic surgeons at Ponte Vedra Plastic Surgery stay current on the latest surgical techniques and options for cosmetic breast procedures. They will ensure that each of their patients gets the best possible outcome and aesthetic results they deserve.
Sagging breasts are a common issue for women after childbirth, and over time with age. If you are considering breast lift surgery, the plastic surgeons at Ponte Vedra Plastic Surgery will evaluate each patient, the condition of their breasts, and their aesthetic goals, rather than a person's age. Mastopexy candidates are women looking to reshape the way their natural breasts look. Therefore, patients of any age who are in overall good health can have attractive, firmer breasts again with this procedure.
If you live in the greater Jacksonville, FL area and have additional questions about mastopexy or other cosmetic breast procedures, then we invite you to contact us and schedule a consultation at our office in Ponte Vedra Beach, FL. If you would like to improve your current profile, then breast lift surgery may be all you need to feel good again about how you look. We look forward to hearing from you.