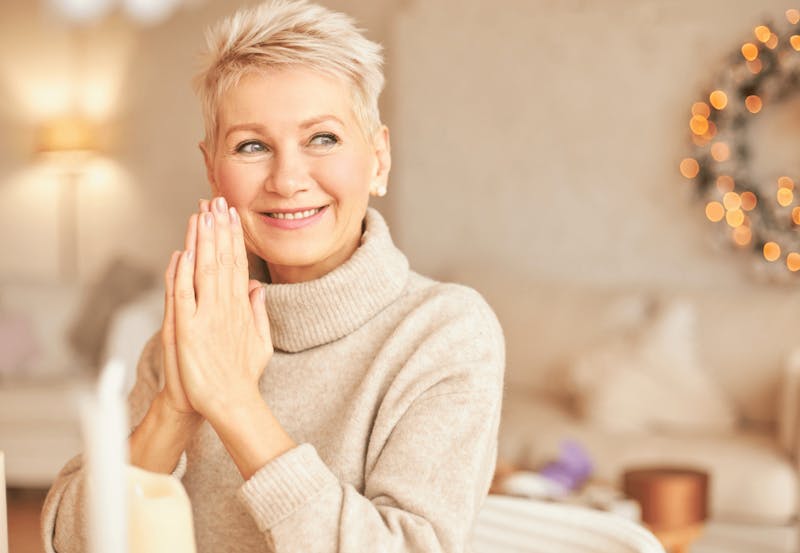 Without a doubt, saggy neck skin is one of the most frustrating and embarrassing side effects of aging. Even men and women who have a strict skin care regimen and enjoy a youthful-looking complexion well into middle age may notice their neck beginning to droop or sag over time. Additionally, patients who achieve a significant amount of weight loss are often left with loose neck skin, making them look heavier than they actually are. To help patients restore a more attractive and natural neckline, the award-winning team of plastic surgeons at Ponte Vedra Plastic Surgery are proud to offer advanced neck lift surgery in Jacksonville, FL. Keep reading for a closer look at the benefits of a neck lift for hanging skin, neck bands, and more.
I hate my turkey neck! What can I do?
If you are embarrassed by your flabby neck, double chin, or sagging neck skin, you are not alone. Countless men and women develop a turkey neck at some point in life, which may be the result of weight loss, a natural defect, or the aging process. Additionally, patients with hanging neck skin often have concerns about neck banding, a drooping jawline, or a weak chin. Fortunately, neck rejuvenation surgery can help to address all of these issues and give patients a striking new look, and boosted self-confidence. More specifically, the neck lift is designed specifically to improve or reverse sagging neck skin and muscular bands in the neck.
How does a neck lift work?
Your personalized neck lift with one of our certified plastic surgeons will be performed using general anesthesia at a fully accredited surgical facility and may take up to 2 – 3 hours to complete. To begin, small incisions will be made either behind the ears or just beneath the base of the chin. For patients who have stubborn neck fat or a double chin, neck liposuction may be performed in conjunction with neck lift surgery. After this step, the surgeon will address loose neck musculature, trim away excess neck skin, and re-drape the remaining skin tautly over the newly contoured neck. The incisions will be closed with sutures, and drains may be placed if necessary.
How long does it take to see the final results of a neck lift?
Almost immediately after neck lift surgery, patients should expect some amount of swelling, bruising, and tightness. The majority of patients are comfortable enough to return to work within about 7 – 10 days when a great deal of the postoperative swelling will already have resolved. The results of a neck lift will continue to improve over the next several weeks, with the final outcome of neck lift surgery often taking several months to fully develop. To ensure the most comfortable healing process and pleasing cosmetic outcome possible, patients should follow their neck lift recovery instructions closely. These may include:
Eat a healthy diet
Stay hydrated
Get plenty of rest
Sleep with your head slightly elevated
Do not smoke
Avoid pulling, pressure, or tension on the neck
Use cold compress as recommended
Attend your follow-up appointments as scheduled
With these neck lift recovery tips, patients can set themselves up for a swift recovery and beautiful, natural-looking results that should last for years to come.
Trim away your turkey neck with neck lift surgery in Jacksonville, FL
Getting older doesn't mean you have to settle for a saggy, worn-out look. If you are tired of trying to hide your extra neck skin or turkey neck, we can help. To learn more about the compelling benefits of neck lift surgery, call Ponte Vedra Plastic Surgery in Jacksonville, FL to schedule your private consultation with one of our acclaimed plastic surgeons today!