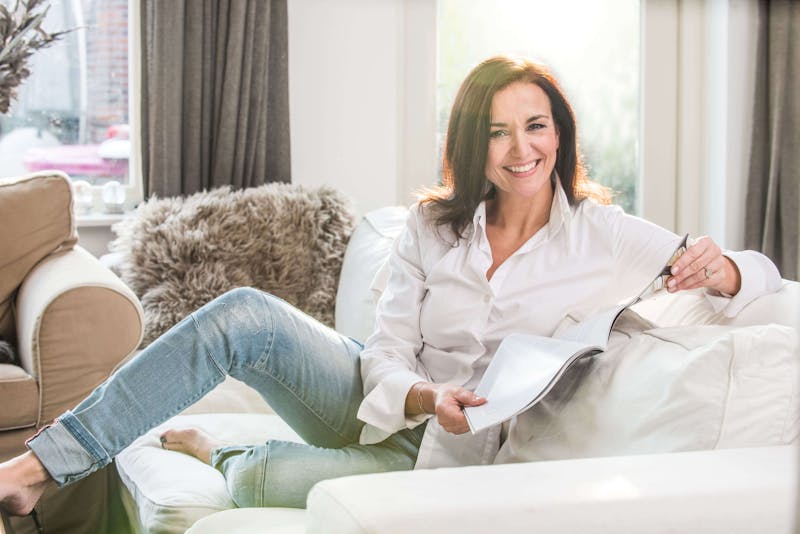 It is a common misconception when individuals hear the words "mommy makeover," to assume that only mothers can have this life-changing procedure. However, a mommy makeover is merely a term used to describe a customized set of procedures for a patient to address trouble spots that are commonly experienced after pregnancy and childbirth. However, being a mom is not required. For women in Jacksonville, FL, it typically involves a combination of fat removal surgery and skin-tightening procedures, including breast augmentation with or without breast implants, liposuction, and a tummy tuck. It can even involve additional nonsurgical treatments, like BOTOX® or dermal fillers, to get an overall rejuvenated look.
Women in the Jacksonville, FL area can turn to the board-certified plastic surgeons at Ponte Vedra Plastic Surgery to address several areas to reach their aesthetic goals. Read on to learn more about how you don't have to be called "mom" to benefit from fantastic mommy makeover results and how having these cosmetic procedures in a single day, makes it both convenient and cost-effective for any patient.
Who can benefit from a mommy makeover?
It is not uncommon for female patients to struggle with loose abdominal skin, breasts that have lost volume or shape, or unwanted fat settling in all the wrong places. The fact of the matter is, genetics, age, pregnancy, and weight loss are all factors that can play a significant role in how a woman's body changes. When a healthy diet and regular exercise are no longer productive, patients can turn to the rejuvenating experience of a makeover day solely focused around common target areas for women. Mom or not, the primary goal with any mommy makeover is for women to feel better about how they look, and the experienced plastic surgeons at Ponte Vedra Plastic Surgery can help.
What is included in a mommy makeover?
Women's bodies change with both age and pregnancy. Fluctuating weight and hormones are a frequent topic of discussion among aging women. A mommy makeover is popular throughout the Jacksonville, FL area because it combines two or more cosmetic procedures and requires only a single recovery period. It is customized by the experts at Ponte Vedra Plastic Surgery to address each patient's unique needs to transform and restore the way a patient looks. Some of the popular options for mommy makeover surgery are:
A tummy tuck or abdominoplasty can be tailored to what the patient needs. A mini, full, or extended tummy tuck can give women a more toned, flat stomach area.
Liposuction is a cosmetic treatment to reduce fat for contouring and reshaping target areas, resulting in a slimmer, more fit-looking appearance. Common liposuction areas for a mommy makeover are thighs, abdomen, hips, and other target sites.
Breast enhancement
Jacksonville, FL area women may opt for breast augmentation to improve the overall size and shape of their breasts. In some cases, a breast lift is necessary to eliminate loose, excess skin and reduce any breast sag before implants. During a one-on-one consultation, the plastic surgeons at Ponte Vedra Plastic Surgery will determine if one or both breast enhancement surgeries are needed to give patients optimal results.
Nonsurgical treatments
Today, more female patients are including skin rejuvenating treatments as part of their mommy makeover. Noninvasive injectables, like BOTOX® and dermal fillers, can restore facial volume and reduce the appearance of fine lines and wrinkles, giving patients an overall fresh, new look. These treatments are easily added to any makeover plan.
During a one-on-one consultation, the knowledgeable surgeons at Ponte Vedra Plastic Surgery will meet with each patient to answer questions, explain procedure options, and customize a unique mommy makeover surgery to meet their goals.
Who are candidates for a mommy makeover in Jacksonville?
Ideal candidates for mommy makeover surgery are healthy, nonsmoking adults with no pre-existing medical conditions or previous difficulties with anesthesia. Since mommy makeover surgery is a combination of plastic surgery procedures, patients will need full-time help from another adult for at least the first 24 – 72 hours. Every mommy makeover recovery period will vary based on a number of factors, including the type of procedures selected. However, most women should anticipate taking at least two weeks off normal activities, so pre-planning is crucial.
If you want to learn more about mommy makeover surgery or other body contouring procedures, we invite you to schedule an appointment with the experts at Ponte Vedra Plastic Surgery in Ponte Vedra Beach, FL. Their board-certified plastic surgeons and professional staff provide the highest level of care and concern for every patient at their state-of-the-art facility. Enjoy the numerous perks of a mommy makeover – even if you don't have children – by calling Ponte Vedra Plastic Surgery today to schedule an appointment.