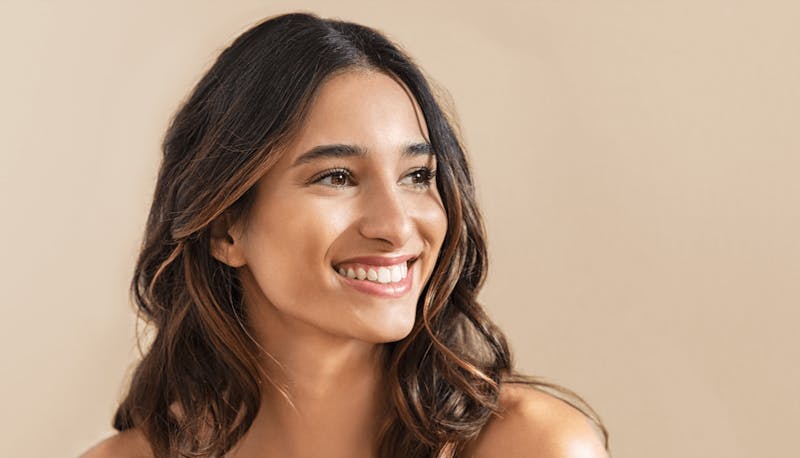 Rhinoplasty changes your nose when you're unhappy about how it looks or its overall size or shape. Uneven nostrils, bumps, or other irregularities can be corrected with a rhinoplasty in Jacksonville, FL. During a consultation, you can learn about rhinoplasty surgery, rhinoplasty recovery, and how our team can give you the nasal profile you want to achieve. Our experienced staff at Ponte Vedra Plastic Surgery are trained to reshape your nose and reduce nostril size to give you the nose you've always dreamt of.
What happens during a rhinoplasty consultation?
The first step in your rhinoplasty consultation at Ponte Vedra Plastic Surgery is an examination of your nose and its structures. We will ensure that you are healthy enough for surgery and discuss any potential risks. We also listen to your goals for your nose job in Jacksonville, FL. Some candidates for rhinoplasty may even have issues with breathing in addition to their cosmetic concerns.
Types of rhinoplasty procedures
Rhinoplasty is an outpatient procedure that requires anesthesia. Our team uses either an open or closed rhinoplasty technique to remove or add cartilage or bone to achieve your goals:
Open rhinoplasty: The open rhinoplasty approach allows us to get a better view of and access to the inside of your nose. The incision is made on the skin between the nostrils or under the nose near the nostrils. Once the incision is made, your skin is moved back to allow access to the inside. These incision lines leave barely visible scars.

Closed rhinoplasty: The closed rhinoplasty technique is used on noses that have features that are easy to correct. This can include the tip of the nose, which may be in good shape and is not too long, too wide, or tilted. The incision is not visible after surgery because it is made on the inside of your nose.
Your nose reshaping surgery is complete after your incision is closed and a splint is placed to keep your nose in place during rhinoplasty recovery.
About rhinoplasty recovery
Gauze or bandages are put into place to protect your incisions. Inflammation and discomfort are common and usually subside with prescription medications. Avoid pushing or pressing on your nose to prevent any complications. It's important that you keep your head elevated to help reduce swelling and prevent fluid from building up. At Ponte Vedra Plastic Surgery, we recommend sleeping with several pillows or in a comfortable armchair. During your follow-up appointments, we can closely monitor your healing.
What is the normal swelling time after rhinoplasty?
During recovery, you will wear a nose splint and may experience bruising and swelling around the nose and eyes. Once your bandages and splint are removed, your nose will look normal, but it may take longer for any bruising to subside. Ultimately, it can take up to a full year for the nose to achieve its final results.
Depending on the approach we used during your nose job, the swelling can last for up to a year too. This is especially true if the tip of the nose was changed significantly. However, for most of our patients in Jacksonville, FL, their swelling will subside in about two months.
Reshape your nose with rhinoplasty near me
Rhinoplasty allows men and women to reshape their noses at Ponte Vedra Plastic Surgery. Schedule a consultation with our experienced team in Jacksonville, FL to learn about surgery and recovery. Allow us to offer you nose reshaping to help you to achieve the nose you've always wanted.