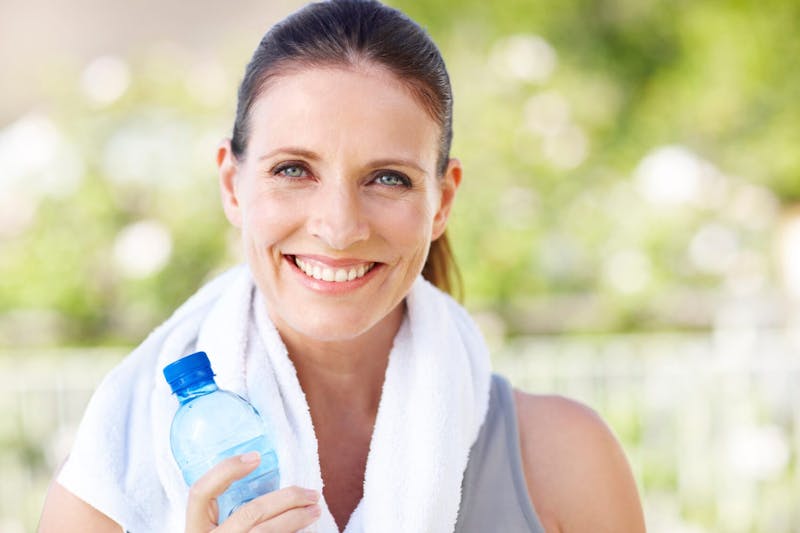 Are you considering breast implants but want to know when you can safely resume exercise after breast augmentation surgery? It is not uncommon for patients to be eager about getting back to their routine after a cosmetic procedure. When patients consider plastic surgery, one of the questions typically asked is, "When can I return to the gym?" We know that regular exercise leads to a healthy body, and, sometimes, can even help speed up the healing process. However, doing too much too soon can prolong a patient's recovery and cause unnecessary complications.
At Ponte Vedra Plastic Surgery, we teach our patients how to resume exercise after breast surgery safely. The board-certified plastic surgeons at Ponte Vedra Plastic Surgery offer their surgical experience and expertise by helping Jacksonville, FL patients with every aspect of their journey from start to finish. Read on to learn more about when you can exercise after breast augmentation and have a smooth recovery.
What is the timeframe for breast augmentation recovery?
Breast enhancement surgery is one of the most popular cosmetic procedures performed in this country. With today's advanced surgical techniques and breast implant devices, it has never been a better time to consider breast augmentation. Breast implants can improve the contour of a woman's natural breasts by enhancing their shape, increasing the size, and creating a more proportional look with the rest of her body. Though the recovery period is relatively straightforward (4 – 8 weeks), patients must be mindful of the healing process and avoid certain activities that might injure their new breasts. Patients will need to adjust their regular schedule for a few weeks, and part of that includes knowing when they can get back to their exercise routine.
When can I exercise after breast augmentation surgery?
Once Jacksonville, FL patients return home after surgery, they should plan on getting plenty of rest to start the healing process. However, this doesn't mean lying in bed the entire time. Patients need to keep moving with light activity, like short walks or stretching. Light activity after surgery will promote the blood to circulate and reduce the risk of blood clots. Proper blood flow can also speed up the healing process by carrying essential immune cells and nutrients to the breast area. After about 2 – 3 weeks, most patients can return to the gym to ride a stationary bike, walk on an inclined treadmill, or walk longer distances outside. Light cardio can be slowly introduced, allowing patients to get their heart rate up, but they should continue avoiding strenuous upper-body activities, like swimming, strength training, or push-ups. High impact workouts and heavy lifting should be avoided for at least 6 – 8 weeks, or until cleared by a surgeon.
After breast augmentation, care is essential for the right outcome
Breast augmentation surgery is a common cosmetic procedure that enhances the shape and size of a woman's natural breasts by utilizing breast implants. Patients should be aware of limiting their activities and not pushing their bodies to get back into shape after breast surgery. It is better to take things slowly to ensure optimal results safely. Working out or doing too much too soon can increase swelling, bruising, and soreness. It can even cause new breast implants to shift, making them look asymmetrical. The experienced and knowledgeable staff at Ponte Vedra Plastic Surgery will provide each patient with post-op instructions and guidelines. Part of the instructions will include how to remain active safely when healing from breast augmentation surgery and ways to reduce the risk of unnecessary complications. By following the right protocol and easing back into an exercise routine, it can lead to a smooth, breast augmentation recovery.
Let one of our board-certified plastic surgeons at Ponte Vedra Plastic Surgery and the entire team provide you the highest level of care, including cutting-edge techniques and technology. Ponte Vedra Plastic Surgery proudly offers Crisalix Virtual Aesthetics, enabling patients to envision their new breast implants by wearing a virtual reality headset. Patients can view different shapes, types, and sizes of breast implants before surgery and help with the decision-making process.
If you live in the greater Jacksonville, FL area and are contemplating breast augmentation surgery, then we invite you to contact Ponte Vedra Plastic Surgery in Ponte Vedra Beach, FL today.