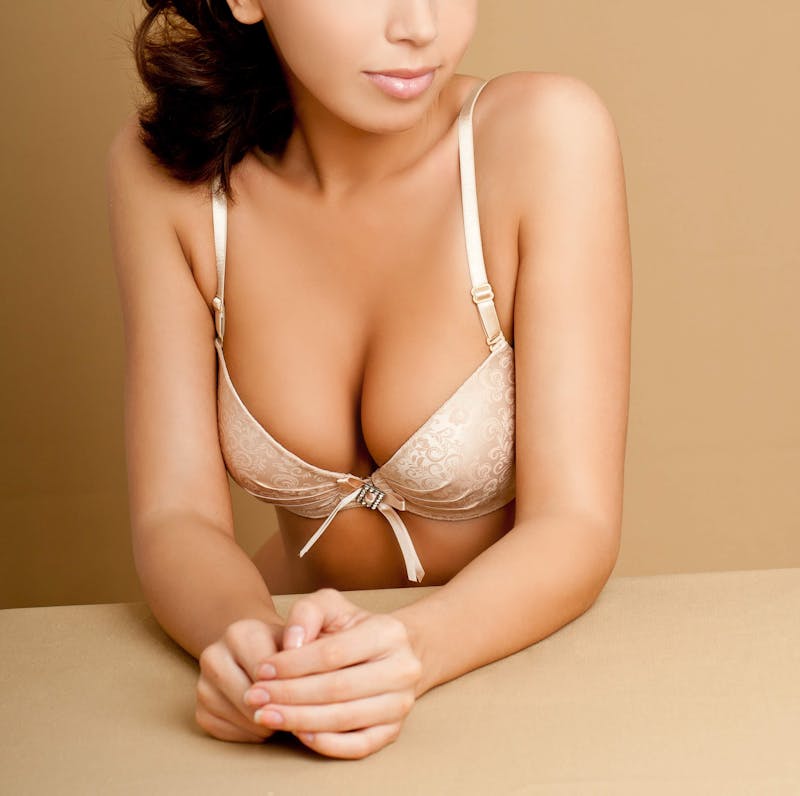 A breast lift, also known as mastopexy, is a popular procedure for women who want to achieve a more youthful and aesthetically pleasing profile. This surgical procedure involves "lifting" a woman's natural breasts by removing excess skin and reshaping the surrounding breast tissue to support a more youthful contour. A breast lift can help patients regain a sense of confidence in their body by restoring their feminine proportions. When considering this procedure, many women wonder what they can do after surgery to maintain their breast lift results.
At Ponte Vedra Plastic Surgery in Ponte Vedra Beach, FL, our board-certified plastic surgeons can help women in the Jacksonville area with a breast lift procedure. With more women restoring their natural breasts, getting a breast lift without implants is becoming a popular cosmetic option. When it comes to the life expectancy of breast lift results, it varies by patient. The good news is there are several things you can do to get the most out of your breast lift results.
My breast skin is saggy
— do I need a breast lift?
The first step in determining if a breast lift could benefit your figure is to consult a board-certified plastic surgeon at Ponte Vedra Plastic Surgery. After a thorough private consultation and examination, your doctor will determine if you are a good candidate for a breast lift. Some factors that the plastic surgeons at Ponte Vedra Plastic Surgery will be looking at include:
Loose, excess skin

Nipples pointing downward or sitting below the breast crease

Mild to severe breast ptosis or sagging

Breasts that are elongated in shape

Asymmetrical breasts
What are the causes of sagging breasts?
There are several reasons a woman's natural breasts change over time. Breasts are comprised of fatty tissue and ligaments, and contain no muscle mass. When breasts begin to droop or change in shape, no amount of exercising or strength training can lift them back up naturally. Another issue that women face with their natural breasts is that the skin surrounding them is thin and can easily lose elasticity. The skin around the breasts can change due to reasons including:
Fluctuating weight

Pregnancy

Age

Gravity

Genetics (large breasts typically experience more sagging)
Breast lift surgery can rejuvenate a woman's breasts to look younger and higher on the chest, but factors like gravity and aging will continue to affect the appearance of a woman's breasts after surgery.
What does breast lift surgery do?
A breast lift, or mastopexy, is a cosmetic procedure that removes any excess skin and lifts the breasts. The procedure can also rejuvenate the look and shape of a woman's natural breasts. Unlike breast augmentation, a breast lift doesn't change the overall size of the breasts. It only restores a woman's natural breasts into a more aesthetically pleasing location on the chest. In some cases, a breast lift may be necessary before breast augmentation to give patients optimal results on how the implants will look afterward.
What results can I expect after breast lift surgery?
After breast lift surgery, some of the results are quickly visible. Once post-surgical swelling goes down, patients can start enjoying their new look even more. The final results of a breast lift procedure typically take a few months as a woman's new breasts settle into shape and position. Incision scars will fade over time, while the results from a breast lift procedure can be long-lasting.
The results from breast lift surgery are dependent on a few factors, such as genetics, age, and maintaining a healthy lifestyle. Here are some ways patients can help prolong their breast lift results:
Avoid fluctuating weight, which can negatively impact breast lift results

Take into consideration that pregnancy and breastfeeding can alter breast lift results

Avoid prolonged sun exposure to promote healthy skin and improve elasticity

Limit high-impact exercise, which can increase the effects of gravity and cause breast sag

Give your newly lifted breasts proper bra support to help reduce any sagging
Schedule your consultation today
Breast lift surgery can give women firmer, younger-looking breasts. A breast lift can also be done in conjunction with breast implants or breast reduction to give patients a rejuvenated appearance and optimal results. To find out more about a breast lift procedure in the Jacksonville, FL area, schedule a consultation with one of our board-certified plastic surgeons at Ponte Vedra Plastic Surgery. Breast lift surgery can enhance your natural breasts and give you a shapelier silhouette.