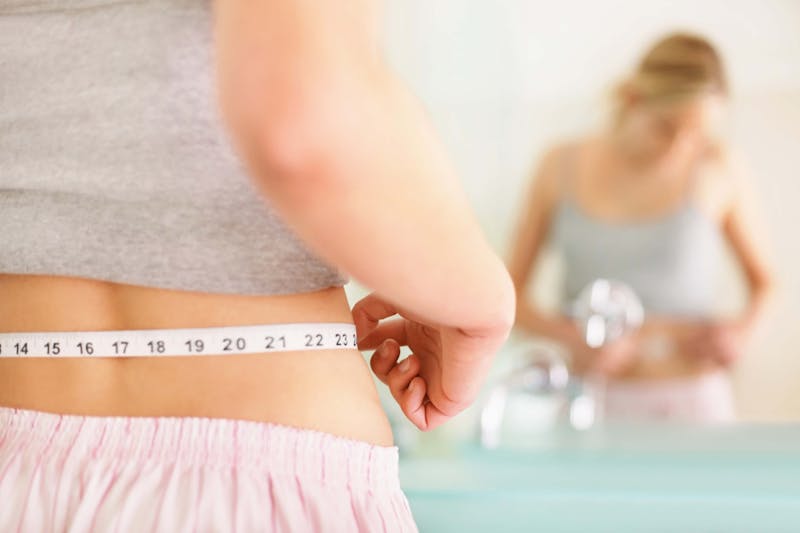 Men and women often decide to have a tummy tuck to improve the appearance of their stomach or abdominal area. While tummy tuck results don't always produce a significant reduction in clothing size, it can help with excess loose skin, unwanted pockets of fat, and even stretch marks. Patients will often ask if a tummy tuck, also known as abdominoplasty, will change their clothing size, and that answer is not predictable. While some Jacksonville, FL women or men may go down a size or two in clothing, other patients may not see the same type of tummy tuck results. This doesn't mean they don't still enjoy a flatter, smoother, more sculpted stomach, which this cosmetic surgery can help them achieve.
The board-certified plastic surgeons at Ponte Vedra Plastic Surgery in Ponte Vedra Beach, FL have extensive experience in performing tummy tuck procedures, allowing patients to have a smooth, more fit-looking stomach when exercise and diet are not enough. While it is not the answer to losing weight, tummy tuck results can provide excellent aesthetic outcomes for both women and men. Read on to learn more from Ponte Vedra Plastic surgery about abdominoplasty and what to expect with this type of body contouring surgery.
What to expect after tummy tuck surgery?
Most men and women have something about their body they want to change. Healthy, fitness-focused adults can still struggle with their midsection area, despite their best efforts. More individuals in the Jacksonville, FL area are turning to body contouring procedures like abdominoplasty for help. Tummy tuck surgery is one of the top cosmetic procedures performed throughout the United States. However, despite its popularity, there is still a misconception that patients can lose significant weight and even go down several clothing sizes. While some patients may go down a size or two after abdominoplasty, others may not experience the same tummy tuck results. However, their stomach area will look flatter, more contoured, and smoother in appearance, despite the lack of dropping down in clothing size.
Will I experience weight loss after tummy tuck surgery?
Although tummy tuck surgery is not a substitute for weight reduction, patients can lose a few pounds, even possibly going down a size or two in clothing. A significant factor in determining how much weight a patient can lose after abdominoplasty is how much excess fat and skin needs to be removed. There are three different types of tummy tuck options. A mini tummy tuck addresses excess fat and loose skin below the navel. It is reserved for patients in relatively good shape who desire a flatter stomach area. However, it won't provide a significant change on the scale when compared to the full or extended procedures. With full or extended tummy tucks, more excess skin and fat is excised. With the help of liposuction, patients can possibly lose 5 – 10 pounds with abdominal fat removed and excess skin eliminated from the stomach area.
How can I maintain my tummy tuck results?
Tummy tuck surgery is not a free pass for patients to eat or drink whatever they want and not exercise. Patients will need to maintain a healthy lifestyle afterward to retain their new look. Keeping a healthy routine will help keep patients at their target body weight and allow them to enjoy their new results for years. In most cases, this body contouring and fat removal surgery often motivates individuals to maintain their new look afterward and keep their weight consistent, even striving to incorporate new workout options to challenge their bodies further. Tummy tuck surgery is only half of the equation. Leading a healthy lifestyle and regular exercising are equally important to keep the long-lasting results it can provide.
If you live in the greater Jacksonville, FL area and are contemplating a tummy tuck, contact Ponte Vedra Plastic Surgery in Ponte Vedra Beach, FL today. You can schedule a one-on-one consultation with one of our board-certified plastic surgeons and have a tighter, smoother stomach to show for it.