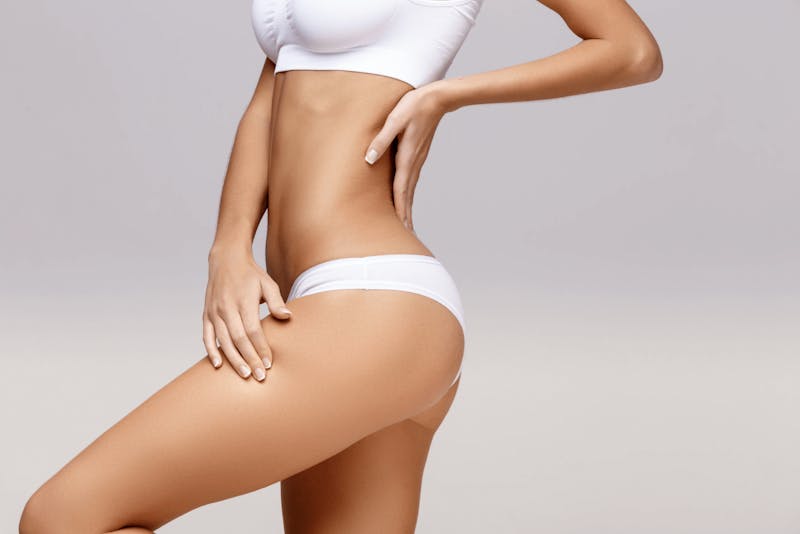 Tummy tuck surgery is commonly performed to improve the aesthetic of the abdomen in both men and women. This procedure involves removing loose skin and fat, and tightening the stomach muscles to improve the overall physique. In addition to its cosmetic benefits, the tummy tuck (abdominoplasty) is also known for its functional advantages. In fact, the tummy tuck has been known to help with certain medical conditions, including back pain.
If you've been searching for a solution to treat back pain, the caring team at Ponte Vedra Plastic Surgery wants to help you find the right treatment. Our expert board-certified plastic surgeons are highly experienced in providing tummy tuck surgery for patients in the Jacksonville, FL area. Using advanced techniques and technology, our doctors have provided many patients with excellent functional and cosmetic results. Read more to learn about this body contouring surgery to address back pain.
Can excess weight cause back pain?
In general, excess weight can put an individual at a higher risk for back pain because the additional pounds place extra pressure on the spine. For example, having excess belly fat can shift your core downward, which pulls your body forward and into an unnatural posture. This strain is what leads to back pain, particularly in the lumbar spine (lower back), especially in obese patients.
How does a tummy tuck work?
A tummy tuck is a customized fat reduction surgery performed to address a variety of different cosmetic and functional concerns. Many patients pursue tummy tuck surgery to treat problems associated with aging, excess weight, childbirth, and pregnancy.
A tummy tuck is performed while the patient is under general anesthesia and takes about two hours. So, how does a tummy tuck work? An incision will be made before excess skin and fat are removed from the midsection. Typically, liposuction is done and then the abdominal muscles are tightened. Tummy tuck also includes excess skin removal before the remaining skin is tightened, resulting in a smoother abdominal contour. Depending on your specific cosmetic and functional goals, the approach used by your surgeon may vary.
Expected results with tummy tuck
After a tummy tuck, you will need to wear a compression garment to help with swelling. The recovery time following abdominoplasty is about two weeks, although it may take several more weeks to get back to doing any strenuous activity. After tummy tuck surgery, many of our patients in Jacksonville, FL are very pleased to find that their back pain has lessened and are thrilled with the tightened, toned appearance of their midsection.
Learn more about improving back pain with tummy tuck
Back pain has a variety of causes, including excess weight carried in the midsection. If you would like to find out more about how tummy tuck surgery can address pain in the lumbar spine and rejuvenate the appearance of your abdomen, we invite you to contact Ponte Vedra Plastic Surgery today. During your consultation at our office in Ponte Vedra Beach, FL, our experienced team will design the ideal customized treatment plan for your needs.