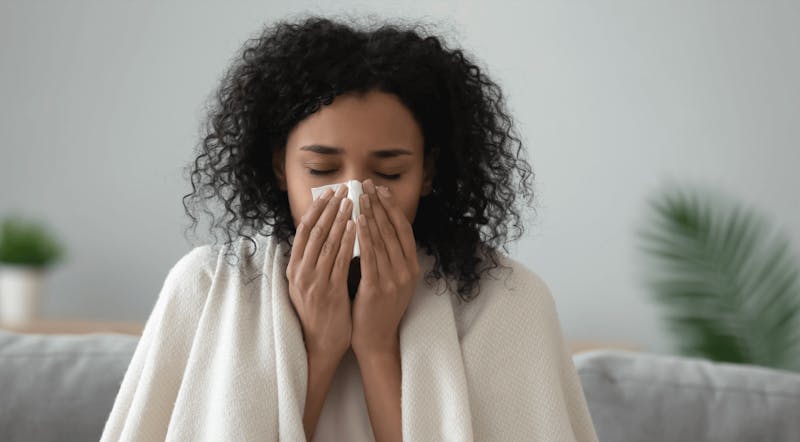 You've just had your nose done and you're excited to see your gorgeous rhinoplasty results. But when can you blow your nose again after rhinoplasty surgery? Many doctors will tell you to wait 4 – 6 weeks, but it depends on your situation and recovery timeline. The providers at Ponte Vedra Plastic Surgery can help you figure out the answer to this important question during a consultation.
After a nose job, you're probably wondering what you can and can't do in terms of recovery. Blowing your nose after rhinoplasty may seem like a simple task, but it could be one of the most dangerous things you can do after surgery in Jacksonville, FL. Here, we'll discuss why blowing your nose right away is so risky.
What happens during rhinoplasty surgery?
During a nose job, your surgeon will make small incisions to access and reshape the cartilage and bone. The main goal is to give you a new, proportional nose that looks great and helps you breathe easier. Incisions can be placed inside or outside the nose depending on the extent and goals of your surgery. Sometimes, an internal splint is placed to stabilize your nose during recovery.
After nose reshaping surgery in Jacksonville, FL, your body needs time to heal and bounce back from trauma before you return to work and strenuous physical exercises. This is why the plastic surgeons at Ponte Vedra Plastic Surgery offer strict recovery guidelines. We provide detailed information to ensure your body heals properly and has the best outcomes possible.
Why can't I blow my nose?
It's normal to develop healthy blood clots during rhinoplasty recovery. When you blow your nose too soon after surgery, you risk damaging the sensitive tissues of your nose. Blood clots could become dislodged and cause bleeding or other complications. In some cases, the pressure from blowing your nose could move your internal splint. Our recommendation – just let it drip! This is much safer than blowing your nose.
Patients need to be careful about picking their noses as well. Applying too much pressure with your finger could cause the sensitive tissues to shift and ruin your nose reshaping results.
What can I do about post-surgery nasal drip?
Even if you can't blow your nose, you still want to get rid of the excess mucus in your nasal cavity. Ponte Vedra Plastic Surgery suggests using a saline spray or other nasal wash. We can show you how to clean out your nose during a follow-up appointment in our office. You can also keep a pack of tissues on hand to catch any mucus, blood, or other fluids as needed.
Once you reach the four to six-week mark in your rhinoplasty recovery timeline, you can return to normal activities without damaging your nose reshaping results. While this timeframe may vary from person to person, it's important to keep a close eye on your symptoms and contact our office right away if they worsen.
Let it drip! Have a successful rhinoplasty recovery
If you're planning on getting rhinoplasty surgery in Jacksonville, FL, Ponte Vedra Plastic Surgery recommends that you refrain from blowing your nose for at least four weeks. You may be tempted to do so, and it may seem like the logical thing to do, but if you want the best possible outcome, please don't blow your nose! Letting go of mucus is an essential part of healing following any kind of nose job.