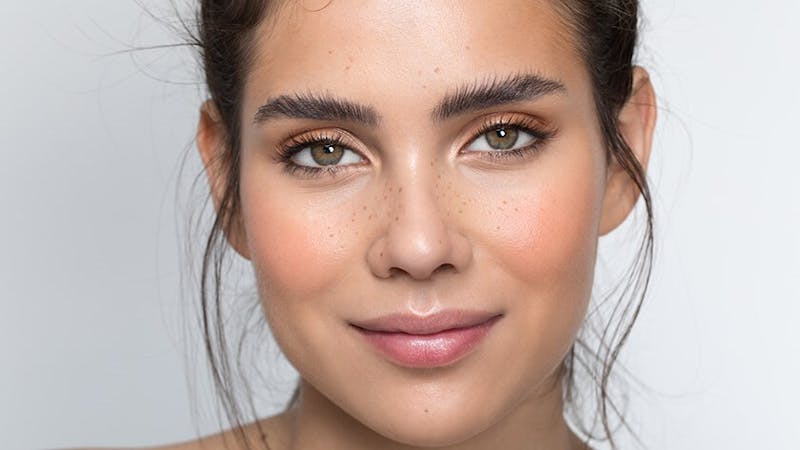 Have you decided to move forward and consider rhinoplasty to have the nose you always wanted? Despite the popularity of this cosmetic surgery, it generally comes with a lot of questions. There are two types of nose surgery options – closed rhinoplasty or open rhinoplasty – and the board-certified plastic surgeons at Ponte Vedra Plastic Surgery want to educate you on the difference between the two options so you can be better prepared.
Most Jacksonville, FL patients consider rhinoplasty because they are unhappy with their profile, or size and shape of their nose. However, nose surgery has other versatile applications, such as helping patients improve the nose's functionality due to a medical need or injury. If you have decided to have nose surgery, the next step is understanding the differences between the two surgical techniques, open vs. closed rhinoplasty. Read on to learn more from the experts at Ponte Vedra Plastic Surgery as they explain both options.
What can nose surgery fix?
Women and men who consider cosmetic rhinoplasty can change their nose's shape, size, and overall appearance. An ideal nose should complement a person's face, not be a distraction. Patients in Jacksonville, FL who are unhappy with their nose may ask to:
Reshape the nasal tip
Widen or narrow the nostrils
Straighten a crooked nose
Smooth out the bridge of the nose or remove a bump
Alter the angle between the upper lip and nose
Rhinoplasty can also be performed for medical reasons to improve the functionality of the nose. The nasal structure is extremely complex. It is comprised of bone, soft tissue, and cartilage. Many patients struggle with structural issues, such as a deviated septum or crooked nose, due to an injury or accident. These issues can cause breathing problems and be bothersome when engaging in physical activities or affect a person's sleep patterns at night. Even though rhinoplasty is performed more often for cosmetic reasons, it can also improve the nose's function, enhancing a patient's quality of life.
Open vs. closed rhinoplasty – what is the difference?
Rhinoplasty is not a "one size fits all" type of procedure. Whether a patient wants to address a functional need or has a cosmetic concern, or even both, there are two types of surgical techniques to achieve optimal results. While most individuals are unaware of the differences or benefits between an open rhinoplasty or closed rhinoplasty, the board-certified plastic surgeons at Ponte Vedra Plastic Surgery will use their extensive surgical experience to determine their needs for this highly complex and delicate procedure.
Is there a scarless rhinoplasty?
Closed rhinoplasty is performed by making a small incision inside the nostrils to make changes without lifting the nasal skin. It is considered less invasive and typically a shorter procedure in duration when compared to open rhinoplasty. It is best suited for patients wanting to address small, cosmetic concerns, such as reshaping the tip. Since the incisions are inside the nostrils, this procedure is a scarless rhinoplasty and typically requires a shorter recovery period. However, with limited access during a closed rhinoplasty, more complex cosmetic issues or structural changes to improve functionality will have to be reserved for an open rhinoplasty technique.
What is open rhinoplasty?
External rhinoplasty, or open technique, is performed by making a small incision on the columella, or soft tissue that separates the nostrils. This surgical technique allows for more access to the tissue, bones, and cartilage within the nose, and is ideal for more complicated alterations or changes when needed. It is the most popular nose surgery method for most plastic surgeons, as the primary benefit is an increased accuracy for nose reshaping purposes or restoring proper breathing with structural changes. Patients will have minimal scarring afterward, which will fade in time. Open rhinoplasty is more invasive and does require a lengthier recovery period but is generally the preferred method for optimal results.
The diverse group of board-certified plastic surgeons at Ponte Vedra Plastic Surgery in Jacksonville, FL will help patients determine which rhinoplasty procedure will provide them the best outcome. During a one-on-one consultation, you can share your aesthetic goals or medical concerns, and the structure of your nose will be evaluated. Depending on your needs, one of our experts at Ponte Vedra Plastic Surgery will confidently recommend the surgical technique necessary to achieve your nose surgery goals. Contact our office today to schedule your consultation.