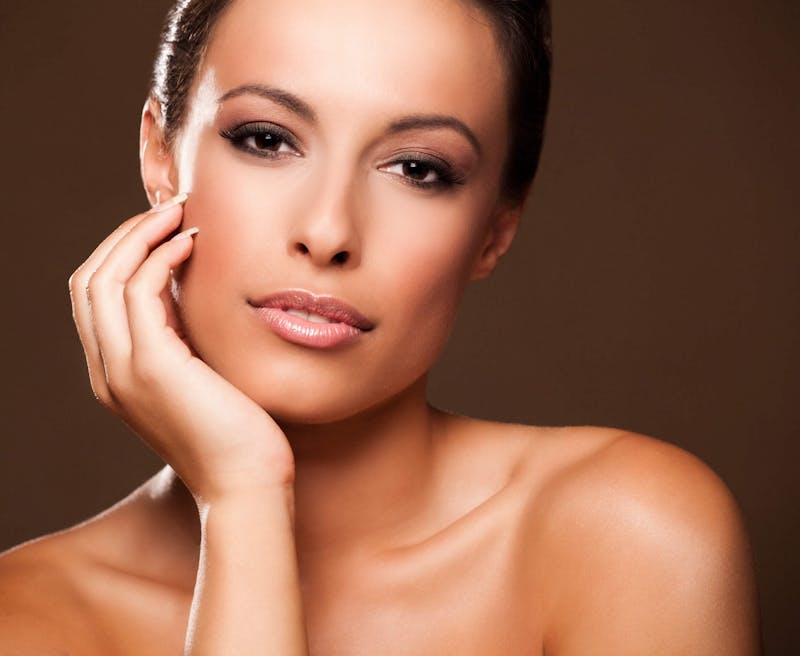 Patients with almost any skin condition can benefit from laser skin rejuvenation. Whether you suffer from acne scars or sun spots, the professionals at Ponte Vedra Plastic Surgery can address these problems and everything in between. During a consultation with our board-certified plastic surgeons and staff, we can learn about your goals and let you know whether laser skin resurfacing can benefit you.
Laser skin resurfacing is a non-invasive treatment that uses a medical laser to carefully remove layers of skin to improve cosmetic flaws. Our technicians use a small wand to remove the skin with great precision. When the damaged skin cells are stripped away, a new layer of healthy skin can grow. Multiple sessions may be required to achieve the desired effect. Learn more about the details, such as laser rejuvenation cost, by contacting our clinic in Jacksonville, FL. The top six reasons people receive laser skin resurfacing include:
1. Acne scars
When acne or pimples begin to clear up, collagen works to fill in the damaged area, which may lead to scarring. Acne scars usually appear as dents in the skin and are difficult to cover, even with cosmetics. Sometimes patients complain that acne scars make the skin appear uneven or lumpy. Laser resurfacing is one of the most impactful ways of reducing acne scars. Fractional lasers are ideal for patients who want a dramatic improvement in a single session, while non-fractional lasers offer a milder approach with less downtime involved.
2. Age spots
Age spots are discoloration in the skin due to genetics or environmental factors. Many experts agree that age spots are most likely caused by a combination of natural aging and constant exposure to harmful UV rays from the sun. Age spots may appear as pale brown or dark brown patches on the skin and can be seen on the face, neck, and other areas of the body. Laser skin rejuvenation can successfully address age spots or other mismatching skin tones by targeting the skin cells that produce the excess melanin.
3. Enlarged pores
Large pores are the result of dirt and oil buildup in the skin, causing pores to appear larger than they should. When over-the-counter creams and exfoliation products cannot resolve the problem, laser skin resurfacing may be the only option. The knowledgeable team at Ponte Vedra Plastic Surgery uses this process to eliminate dead skin cells and prevent large pores from forming. Before planning your first fractional rejuvenation treatment, we can let you know how many treatments you require, as well as the cost for laser rejuvenation, at our Jacksonville, FL, clinic.
4. Sun spots or freckles
Similar to age spots, sun spots appear as patches of skin discoloration. Sun spots or excessive freckles may sometimes worsen after spending an extended amount of time in the sun. Laser rejuvenation can eliminate sun spots by targeting the skin and creating tiny, microscopic wounds in the cells. This causes the body to heal the areas by replacing the skin cells with healthy new ones. Since treatment requires little or no downtime afterward, patients can easily fit their appointments in around a busy schedule.
5. Facial scars
Scars develop when a wound doesn't heal properly. Facial scars can be particularly embarrassing in personal and professional situations. Just like the other treatments, laser skin resurfacing works by singling out the affected skin. After the body naturally eliminates the damaged cells, they will be replaced with healthy ones that match your natural pigment color. If you are considering fractional rejuvenation to improve your skin, Ponte Vedra Plastic Surgery encourages you to contact a board-certified professional to discuss the best course of treatment for your goals.
6. Skin elasticity
As we get older, our collagen production slows down, and so does the natural elasticity in our skin. This causes common skin issues, such as fine lines and wrinkles around the eyes and mouth. Fractional rejuvenation can bring back skin elasticity to improve the appearance of the face and lessen the lines that make you appear older than you are. After just a few treatments, patients are excited to see a significant difference in the tightness of their skin. After laser skin resurfacing, we ask that participants avoid unprotected sun exposure to maintain their gorgeous results.
Schedule laser skin resurfacing
As specialists in cosmetic treatments for the face and body, Ponte Vedra Plastic Surgery takes time to help patients fully understand their options. We seek to educate patients on the underlying causes of their complaints, along with how each procedure works. Our team members are completely focused on your safety and health. When you are ready to learn more about laser skin resurfacing in Jacksonville, FL, reach out to schedule your next visit. We can cover topics such as fractional rejuvenation and laser rejuvenation costs.