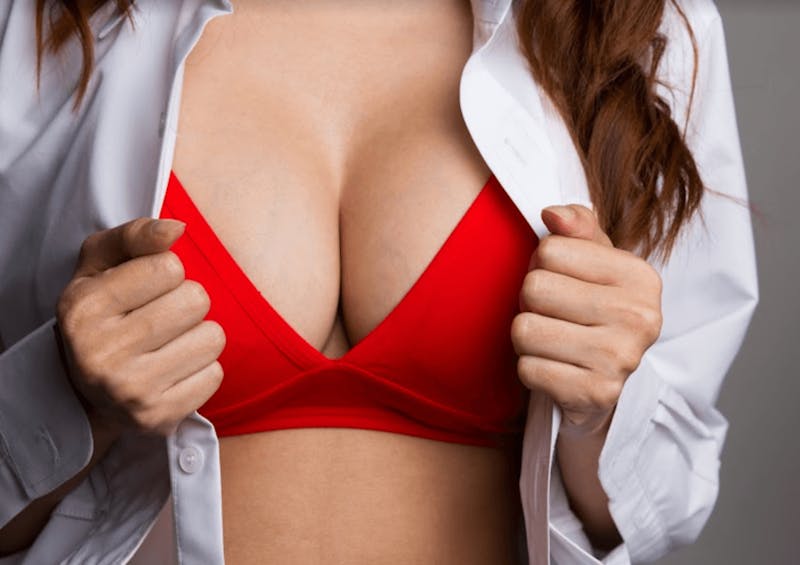 No one can deny the benefits of breast augmentation surgery. Many women have experienced a dramatic increase in self-esteem and confidence after undergoing this procedure. Whether you want to add more volume or make your breasts more proportional to your body, the specialists at Ponte Vedra Plastic Surgery know how to produce amazing and long-lasting results.
Some women are intimidated by the idea of cosmetic surgery – but there is a way to "try on" breasts before going under the knife. Our clinic is proud to offer an advanced virtual reality program so you can choose between different sizes and types of breast implants. Learn more about Crisalix Virtual Aesthetics and your options for breast augmentation by calling to meet with a plastic surgeon in Jacksonville, FL.
What are my options for breast implants?
There are many different options for breast augmentation. Saline implants, for example, are filled with a liquid saline solution to create an enhanced look. Silicone implants are made of silicone gel. Saline implants are easier to adjust for personalized results, while silicone implants are seen as a natural choice because they are very similar to natural breast tissue. Of course, there are pros and cons to both kinds of implants, and they should be discussed with your plastic surgeon.
Why is a breast implant consultation important?
A breast implant consultation is one of the most essential parts of the process. This assessment allows patients to understand how breast augmentation surgery and recovery work, as well as which implants work best for their needs and cosmetic goals. In addition, Ponte Vedra Plastic Surgery wants to make sure you are healthy enough for surgery to ensure safe and successful results. Our clinic in Jacksonville, FL can review all these details and more during your initial appointment.
How can I "try on" breasts with virtual reality?
Ponte Vedra Plastic Surgery uses modern virtual reality technology so women can see their breast augmentation results before surgery. With Crisalix Virtual Aesthetics, patients are scanned into the software. The virtual reality headset allows them to see potential outcomes from their unique point of view. While the simulations won't necessarily match the actual results, this technology is very useful for managing expectations.
There are many reasons why this software is so beneficial. Women can make informed decisions about breast implant size so they don't go too big or too small, which could require a revision surgery later on. Patients can also try on breasts to see the differences between saline and silicone options. With our help and guidance, we can remove unwanted surprises after breast augmentation surgery has been completed.
Learn about our virtual reality program
Breast augmentation is one of the most revered cosmetic procedures in the U.S. for a reason. You can enjoy an enhanced size and feel more confident about your silhouette. To ensure your success, it's important to visit a trained plastic surgeon with the proper tools and technologies. Ponte Vedra Plastic Surgery is excited to offer a virtual reality program so you can see your new saline or silicone implants beforehand. Discuss your options and more by joining our team in Jacksonville, FL.