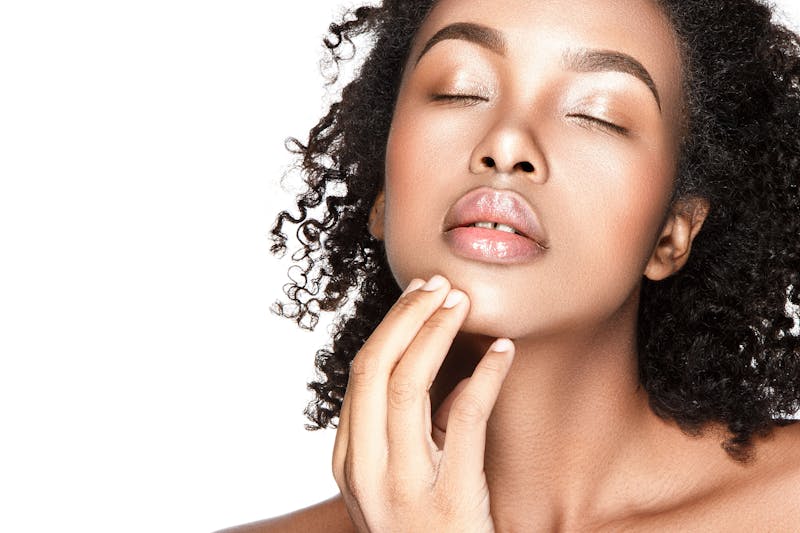 Smooth skin, plump lips, and fuller cheeks are all aspects of our faces that change as we get older, but dermal fillers like Juvéderm are changing the way we age. Temporary dermal fillers are giving both women and men long-lasting results and letting individuals defy the aging process. The Juvéderm collection of fillers has changed the cosmetic world, and offers a variety of anti-aging solutions for overall facial rejuvenation. Celebrities are no longer the only ones turning back time and getting subtle results with injectable dermal fillers. Perfectly safe when administered by an experienced professional like the experts at Ponte Vedra Plastic Surgery, patients in the Jacksonville, FL, area can look amazing year-round with Juvéderm.
If you are considering Juvéderm, let the talented team at Ponte Vedra Plastic Surgery in Ponte Vedra Beach, FL, help. Their primary goal is to give their Jacksonville-area patients the latest cosmetic treatments available. With their extensive menu of procedures, Juvéderm treatments are at the top of the list. Let's take a look at the areas Juvéderm injections can target, so you can look and feel younger.
The Juvéderm difference
No one can stop the aging process, but injectables like temporary dermal fillers can slow it down. Today, there are a variety of injectables on the market, yet Juvéderm is still the most popular. Since its FDA approval in 2006, Juvéderm has been helping individuals fight the signs of aging and forgo invasive cosmetic procedures such as facelifts. Temporary dermal fillers offer patients a natural way to add volume to deflated skin and minimize the visible signs of wrinkles or creases. Juvéderm has evolved since it first came out and now offers various types of fillers, so treatments can be customized according to what each person needs.
Juvéderm fills in all the right places
Juvéderm is commonly used as a dermal filler for the entire face. Juvéderm is made with a synthetic form of hyaluronic acid (HA), a substance naturally produced by our body. HA gives our skin fullness and volume and decreases the appearance of wrinkles or deep creases. As we age, our bodies produce less hyaluronic acid and collagen, causing our skin to look dull, even saggy while creases and wrinkles settle in. Juvéderm can restore the skin, giving it a fuller, smoother appearance. These are the different types of Juvéderm specially formulated to target specific issues:
Juvéderm XC and Voluma® XC
Both are hyaluronic acid solutions formulated for the face. Juvéderm XC is a modified form that is more highly concentrated. It is used to diminish the appearance of wrinkles and moderate to severe creases or nasolabial folds around the mouth. Juvéderm Voluma XC is used to temporarily restore lost volume and reduce the appearance of sagging skin in areas such as the cheeks or lower jowls.
Juvéderm Volbella® XC and Juvéderm Ultra XC
Both are formulated to tackle the lip area. Juvéderm Volbella XC has a very light and subtle formula, giving your lips a more natural-looking, plumper pout. Juvéderm Ultra XC is primarily used to treat facial wrinkles and increase lip fullness. Patients can have fuller, more voluminous lips and eliminate the fine lines around the mouth, also known as "lipstick lines."
Other uses of Juvéderm in Jacksonville
Aesthetic fillers like Juvéderm are an excellent nonsurgical solution for facial contouring. It has also been proven that Juvéderm, when compared to other dermal fillers, gives patients more long-term results. In some cases, patients can enjoy their new look for up to 12 – 18 months. It is safe for all skin types and tones, giving patients a natural way to get instant results. Juvéderm also offers temporary solutions for issues including:
Nose reshaping or contouring
Moderate skin depressions, acne scars, or mild scarring
Loss of volume around the eyes or cheekbones
Fuller lips for individuals with genetically thin lips
Combining injectables
Working with an expert at Ponte Vedra Plastic Surgery, a treatment plan can be devised that incorporates BOTOX® with dermal fillers to give patients optimal results. Allergan, the maker of both BOTOX and Juvéderm, offers these two powerful cosmetic tools to work together as an anti-aging solution. After a one-on-one consultation at Ponte Vedra Plastic Surgery, the right course of action will be determined so you can begin your journey with BOTOX and Juvéderm for younger, fresher-looking skin.
With a combination of influences including hormones, sun exposure, gravity, and other external factors, our facial skin begins to change over time. Temporary dermal fillers like Juvéderm are giving patients in Northeast Florida a way to combat the signs of aging and fill in hollow areas that are making them look older. With Juvéderm, you can make a natural, subtle change to your face and have everyone commenting on your rejuvenated appearance.
Ponte Vedra Plastic Surgery offers all variations of Juvéderm to their patients in the Jacksonville, FL, area. Get the perfect-looking pout or eliminate those deep creases around your mouth so you like what you see in the mirror again. There are a variety of exciting options with this temporary aesthetic filler, and Juvéderm is delivering long-term results. If you are considering Juvéderm or any other noninvasive treatments, we invite you to schedule a consultation at Ponte Vedra Plastic Surgery today.