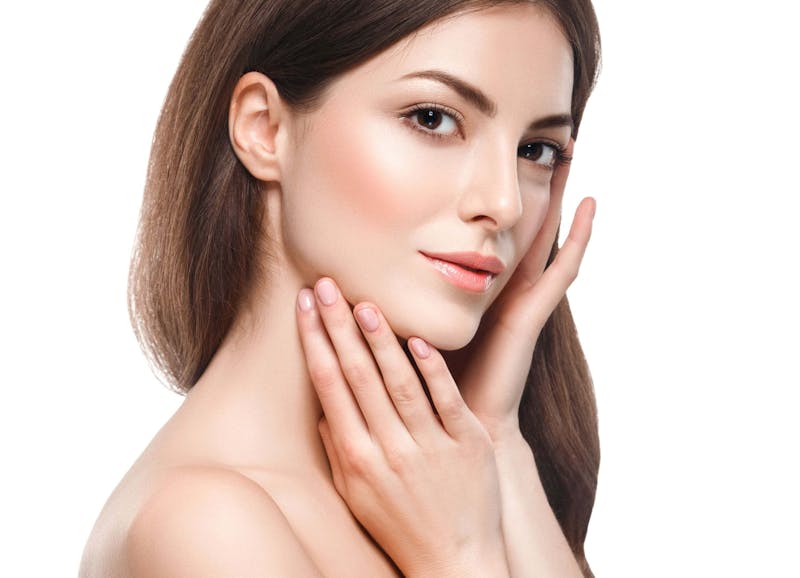 The fight against aging can be daunting; then, add in the fact that some of the most apparent signs of getting older present themselves on your face. This is why many individuals seek assistance from cosmetic surgery techniques like facelifts for their remarkable rejuvenating effects. This tried-and-true surgical procedure can virtually erase years by repositioning skin and muscles for a more youthful appearance. Stubborn, deep-set wrinkles along with sagging skin can be smoothed and refreshed to turn back the hands of time. Jacksonville, FL area patients have options to choose from when it comes to facelift procedures based on their needs. One of the most popular choices is the mini facelift, also called the Band Aid Facelift. Enjoyed by many for its less-invasive qualities when compared to a traditional facelift, a mini facelift targets and fixes saggy jowls and excess skin on the lower portion of the face. This technique also typically results in smaller scars and reduced downtime.
The board-certified plastic surgeons at Ponte Vedra Plastic Surgery in Ponte Vedra Beach, FL have years of experience and are considered leading experts in cosmetic and reconstructive surgery. They perform mini facelifts to give patients youthful-looking results. Read below as they go into detail about mini facelifts, its cost, and how it can achieve significant results for men and women.
What is a mini facelift?
Often referred to as a Band Aid Facelift, the mini facelift aims to restore definition to the area around the chin and the rest of the lower face. Patients experiencing a loss of definition along the jawline love this less-invasive option. Mini facelifts have the added benefit of shorter incisions than those required by full facelifts. Small incisions, which may be covered with a Band Aid, are placed near the ears and close to the hairline, which helps to camouflage them. Through the incisions, excess tissue is removed, the skin is tightened, and the appearance of the area below the chin and jaw is improved. The Band Aid Facelift carries fewer risks than traditional facelifts, but still offers a refreshed appearance.
Ideal candidates for mini facelifts
A mini facelift can address a variety of concerns. Many women and men in their 30s and 40s opt for the procedure as a way to slow down the effects of middle age, which often include the appearance of fine lines, wrinkles, and sagging skin. This procedure is usually recommended for patients who are in the initial stages of visible aging on the face. You may be a good candidate for a mini facelift if you have:
Excess or sagging facial skin changing the outline of your jawline
Fallen skin on your cheeks, causing jowls to form
Deep creases or folds are visible between your lips and cheeks
A double chin
Moderately loose skin around your neck or chin
Various reasons that make you ineligible for a traditional facelift
As with any cosmetic surgery, mini facelift patients should be in good overall health before the procedure. Ideal candidates should not smoke or use tobacco products, as this may impede the healing process. Patients must be able to set and maintain realistic expectations for the surgery and its outcome.
The perks of mini facelifts
One of the perks of this variation of a traditional facelift is that a mini facelift offers a less invasive option. Patients who have minimal skin laxity and wrinkles can enhance specific areas with mini facelift surgery. Patients can benefit from:
A faster recovery timeline
Minimal to no visible scarring
Little side effects
Reduced risk of complications
Lower cost
Since mini facelifts are less complicated, shorter in duration, and do not require general anesthesia, the costs are lower than a traditional facelift. At Ponte Vedra Plastic Surgery in Ponte Vedra Beach, FL, all the fees associated with your unique surgical procedure will be reviewed with you. In general, patients can anticipate paying between $6,000-$8,000 for less-invasive facelifts. This is opposed to more extensive facelift procedures that can range in cost anywhere from $8,000-$14,000.
Add in injectables
Other noninvasive anti-aging treatments like BOTOX® or injectable dermal fillers can be added to a mini facelift procedure once a patient has completely healed from the surgery. Also called a liquid facelift, it complements a patient's mini facelift results by smoothing out additional fine lines or wrinkles and adding facial volume to the surface of the skin. Patients can enjoy an overall rejuvenated, younger look from the combination of these noninvasive cosmetic miracle workers when done in combination with a mini facelift.
Picking the right facelift for you
The right plastic surgeon, who is experienced and qualified as the ones at Ponte Vedra Plastic Surgery, will determine the best solution for you. Patients with minimal loose skin or neck skin laxity are good candidates for a mini facelift. Younger patients in their 30s, 40s, or 50s can benefit from a mini facelift procedure if they have a small amount of loose skin that needs to be tightened. A full facelift may be recommended for patients with larger amounts of loose skin and other aesthetic needs to achieve the look they want. Working with an experienced team is the first step in determining the right facial rejuvenation procedure for you.
You can tackle the early signs of aging with a mini facelift procedure and look years younger. The board-certified plastic surgeons at Ponte Vedra Plastic Surgery in Ponte Vedra Beach, FL artistically restore a more youthful appearance for Jacksonville, FL area men and women, so they can love how they look again. If you are curious about a mini facelift procedure and how it can help you reach your aesthetic goals for less money than a traditional facelift, we invite you to schedule a consultation with the plastic surgeons at Ponte Vedra Plastic Surgery today.