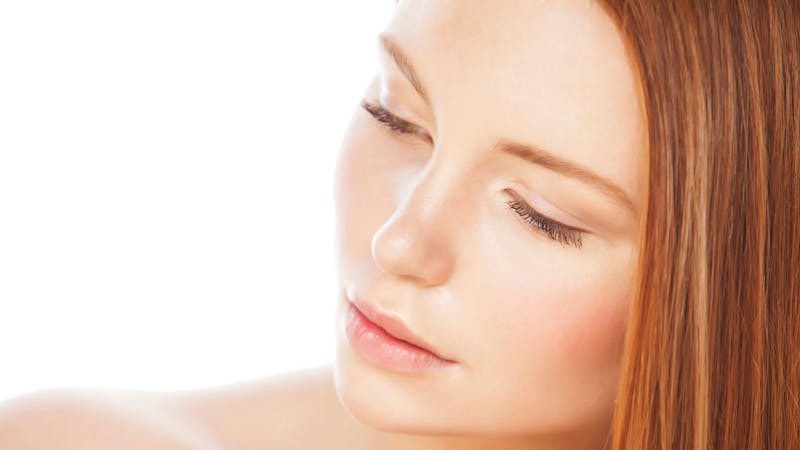 If your skin appears lifeless, it's easy to get embarrassed or frustrated. Thankfully, there are ways to give your skin the rejuvenating boost it needs to look and feel great. Clear + Brilliant® is a powerful but non-invasive laser skin resurfacing treatment to fight the signs of aging and help patients achieve a radiant glow in Jacksonville, FL.
So what is Clear + Brilliant, and how long does Clear + Brilliant last? At Ponte Vedra Plastic Surgery, we can address common skin issues, such as cosmetic blemishes, fine lines, rough texture, and enlarged pores. This technology uses precision energy to stimulate the skin and prompt your natural healing response. Learn more about Clear + Brilliant and how to get younger-looking skin with Ponte Vedra Plastic Surgery.
Who should get laser skin resurfacing?
Ideal candidates for Clear + Brilliant treatments want a clearer complexion without discomfort or a lengthy recovery process. In some cases, patients will schedule Clear+ Brilliant to prevent future skin issues. During your consultation, one of our skin care technicians will examine your skin and ask about your health history. Even though most patients qualify for laser skin resurfacing, patients should not have active acne or open wounds prior to treatment. Here are some of the best benefits of getting Clear+ Brilliant in Jacksonville, FL:
Sessions are safe, non-invasive, and require no incisions or stitches to heal from.

Treatments involve minimal discomfort. Patients receive a topical anesthetic that makes their experience more comfortable.

Clear + Brilliant requires no recovery time, with most patients resuming their day as normal following their appointments.
What is Clear + Brilliant?
So, what is Clear + Brilliant, and how does it work? Clear + Brilliant is a laser skin resurfacing treatment that uses gentle heat to create minor injuries on the surface of the skin. This causes our bodies to produce extra collagen to heal the area. Over time, patients notice smoother skin texture and an improvement in fine lines, age spots, and other common skin conditions. The more treatments a person receives, the more dramatic the results.
After applying a topical numbing cream, the technicians at Ponte Vedra Plastic Surgery will pass the Clear + Brilliant device over the skin. Patients usually feel some warmth from the laser treatment, which takes 20 – 30 minutes at our office in Jacksonville, FL. Although there is little to no downtime following a Clear + Brilliant session, some people experience redness that should resolve within a few hours. It is important to avoid direct sun exposure for several days to prevent injury to the skin.
How long does Clear + Brilliant last?
The initial healing process takes about a week before patients notice true results from Clear + Brilliant treatment. The skin will appear to feel softer and look brighter, while cosmetic blemishes begin to disappear. During your appointment at Ponte Vedra Plastic Surgery, we can let you know how many sessions are needed to achieve your desired results. Our friendly staff can help you schedule future appointments at our facility.
So, how long does Clear + Brilliant last? Results can last for months based on your age and current skin condition. Patients should keep in mind that laser skin resurfacing does not stop natural aging, so they should take steps to keep their skin protected with sunscreen that blocks out harmful UV rays. To maintain younger-looking skin on a long-term basis, we suggest scheduling a follow-up session every 2 – 3 months.
How much is Clear + Brilliant treatment?
If you are wondering how much is a Clear + Brilliant session, the answer depends on the recommended treatment plan. Since Clear + Brilliant is a cosmetic procedure, health insurance may not cover the costs. For your convenience, the support staff at Ponte Vedra Plastic Surgery can give you a cost estimation when you arrive for your consultation. We want to make sure your treatments are affordable, which is why our staff accepts many different payment methods. Speak with a member of our friendly team to learn more.
Get younger-looking skin today
Do you struggle with cosmetic blemishes but are concerned about invasive treatment methods? It's time to turn to Ponte Vedra Plastic Surgery in Jacksonville, FL. Our skin care professionals can assess your needs and help you get younger-looking skin once again. We are proud to provide patients with the latest technology available to treat their skin problems. Clear + Brilliant is a non-invasive treatment that addresses skin conditions and cosmetic blemishes, such as rough texture, fine lines, discoloration, and enlarged pores. Call our office today to schedule a consultation with one of our skilled team members.