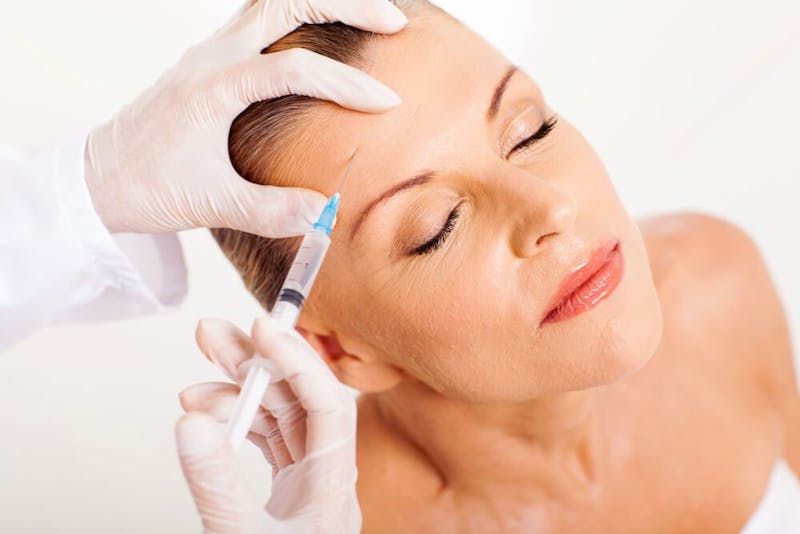 Injectables like dermal fillers or BOTOX® are highly effective at temporarily fighting the signs of aging skin. Millions of people annually partake in these miracle workers to minimize the appearance of wrinkles or add volume to sagging skin. Fillers and BOTOX are both long-lasting treatments, but they are only temporary solutions. There are some differences between these two types of wrinkle treatment options, particularly how long patients can expect to enjoy their youthful-looking results.
With a wide variety of facial injectables available today, knowing the difference between BOTOX and dermal fillers, what they each can do, and how long they will last is the job of a qualified injector. Jacksonville, FL patients continually rely on the board-certified plastic surgeons at Ponte Vedra Plastic Surgery to determine the right treatment plan and get the most out of their injectable appointments. Read on to learn more about BOTOX, dermal fillers, and how long you can expect to enjoy the wide range of benefits for your skin.
Fillers vs. BOTOX results: how do they each work?
A simple way to remember how each type works is to follow the guidelines that lines and wrinkles, while the face is resting, need dermal fillers. Lines of expression need BOTOX. Both methods provide dramatic anti-aging results; however, they work very differently. Fillers are effective at treating static wrinkles and adding volume to deflated skin. BOTOX works by temporarily relaxing the underlying facial muscles that cause dynamic wrinkles when we laugh, squint, smile, or frown. Both are highly effective at tackling different cosmetic concerns, but knowing upfront that BOTOX results won't last as long as dermal fillers is a factor every patient should be aware of before their injectable appointment.
How long should BOTOX last?
While most Jacksonville, FL patients have heard of BOTOX, many still wonder, "Can BOTOX last forever?" BOTOX is a temporary fix to fight wrinkles caused by muscle contractions. It helps slow down the aging process by blocking the nerve signals in targeted muscles, smoothing out the appearance of aging skin, and can even prevent the formation of future dynamic wrinkles with regular touch-up treatments. For the most part, BOTOX results last about 3 – 6 months and can be used to treat the following:
Moderate to severe lines around the eyes, also known as Crow's feet
Moderate to severe forehead lines
Moderate to severe frown lines between the eyebrows, also known as "11" lines
How long do dermal fillers last?
Dermal fillers reduce the signs of static wrinkles resulting from collagen and fat loss, and last about 9 – 12 months, sometimes even longer. Popular brands like Restylane® and JUVÉDERM® contain hyaluronic acid, a natural substance found in the body. These injections not only fill in wrinkles or add volume to specific areas of the face, but they also encourage the production of collagen for a more rejuvenated appearance. The experts at Ponte Vedra Plastic Surgery will educate their patients on each type, including which fillers last the longest to give each person optimal results while addressing their cosmetic concerns. The family of trusted filler products from brands like Restylane and JUVÉDERM can address a wide range of cosmetic concerns, including:
Adding volume to deflated skin or sunken cheeks
Filling in static fine lines or wrinkles
Creating more voluptuous lips
Filling in acne scars or deep facial folds for a smoother appearance
BOTOX and dermal fillers can provide stunning temporary results for both women and men to look younger and feel more rejuvenated. Over time, these injectables will be metabolized by the body, lessening their effects. Patients should be mindful that repeat treatments are necessary once these facial injectables begin to wear off to maintain results. Some studies even suggest that BOTOX, in particular, may last longer than the usual 3 – 6 months with repeated treatments before the targeted muscles are allowed to start contracting again, keeping dynamic wrinkles at bay.
If you live in the greater Jacksonville, FL area and are contemplating cosmetic injectables, then contact our office in Ponte Vedra Beach, FL today, and schedule a consultation with one of our board-certified plastic surgeons.