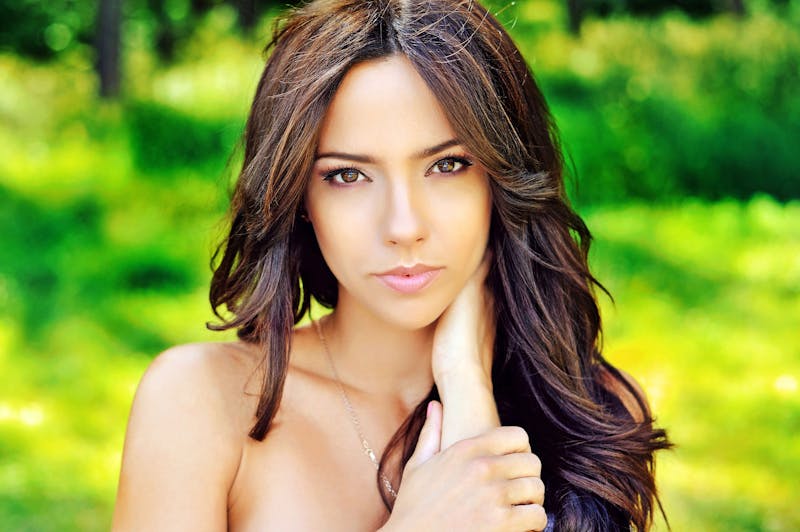 Is there something about your nose you wish you could change? Our noses are the central focal point of our appearance and a dominant facial feature. When there is an aspect about your nose you wish you could change, consider turning to a plastic surgeon for help. Rhinoplasty or nose reshaping procedures are one of the five most popular cosmetic surgeries performed every year. This leaves women and men in the Jacksonville, FL, area looking for the right rhinoplasty surgeon to perform their procedure.
The experienced group of plastic surgeons at Ponte Vedra Plastic Surgery in Ponte Vedra Beach, FL, are some of the leading experts in the Jacksonville area. Nose reshaping or a rhinoplasty operation is one of the most challenging and complex types of plastic surgery. If you are considering changing an aspect about your nose and need answers to your questions, ensure the best rhinoplasty outcome by choosing the right surgeon. The board-certified plastic surgeons at Ponte Vedra Plastic Surgery have a state-of-the-art surgical center and the aesthetic sensibility to give you the results you want with this complex cosmetic procedure.
What you should ask your rhinoplasty surgeon
Before moving forward with your rhinoplasty, you should feel confident in your plastic surgeon's experience and ability. Patients looking to correct a broken nose, deviated septum, or cosmetic imperfection should find an experienced rhinoplasty surgeon. Nose reshaping or rhinoplasty is a balancing act, as a plastic surgeon must meet a patient's aesthetic goals while ensuring their nose still functions properly. Here are some questions to ask:
How many rhinoplasties do you perform each month or each year?

Can you show me before-and-after photos of some of your patients?

How do you usually handle nose reshaping for patients like me?
What to look for in a rhinoplasty surgeon
The nose is a complex facial feature that has a 3-D dimension and shape. A cosmetic change can have a significant impact on how it looks and functions, and on a person's overall appearance. There are some key factors to look for when choosing your plastic surgeon to ensure the best results from your nose reshaping surgery.
A comfortable atmosphere to discuss aesthetic goals during the consultation

Positive patient reviews are a barometer of your surgeon's success

Extensive photo gallery of before-and-after nose job results

Surgical experience with rhinoplasty procedures for at least five years

Performs an average of at least 100 rhinoplasties per year

Computer technology to simulate the surgical plans for your rhinoplasty operation

Experience with rhinoplasty revision procedures

Knowledge and surgical skill to perform either an open or closed procedure
Rhinoplasty techniques
There are two types of rhinoplasty techniques — open and closed. It's crucial to find a plastic surgeon that has extensive experience in both of these procedures. Here's an overview of each of these techniques.
Open rhinoplasty
Open rhinoplasty, or external rhinoplasty, is performed by making a small incision on the soft tissue that separates the nostrils, or the columella. The primary benefit of this technique is improved accuracy for reshaping the nose to the desired contour. With minimal scarring that fades in time, most plastic surgeons prefer this method even though procedural and recovery time are often lengthier and more invasive.
Closed rhinoplasty
Closed rhinoplasty, also called endonasal rhinoplasty, is performed by making small incisions within the nostrils so the surgeon can make changes without having to lift the nasal skin. Considered less invasive and usually shorter in duration than an open rhinoplasty procedure, closed rhinoplasty is best suited to address features that are more easily corrected. Because the incisions are located inside the nose, patients will have no visible scarring and often have less swelling with a shorter recovery period.
Nose reshaping that complements your face
Both women and men considering rhinoplasty generally want to change a cosmetic aspect about their nose. The nose is a small target area that is delicate and has an intricate three-dimensional shape. A good nose job should have results that are subtle and natural but have an impact that gives patients the changes they want. Surgical technique and skill matter so changes complement a patient's other facial features. The qualified, experienced rhinoplasty surgeons at Jacksonville-area Ponte Vedra Plastic Surgery will ensure that a patient's nose creates balance and harmony with their other features.
Schedule your rhinoplasty consultation today
There are many factors to consider when deciding to undergo rhinoplasty. The top priority should be your surgical care. The right training, experience, surgical skill, and creative touch can sculpt and reshape your nose to enhance your rhinoplasty experience. If you are considering rhinoplasty, we invite you to schedule a consultation with one of our board-certified plastic surgeons at Ponte Vedra Plastic Surgery in Ponte Vedra Beach, FL. Start your journey to having the nose you've always wanted and feeling better about how you look.