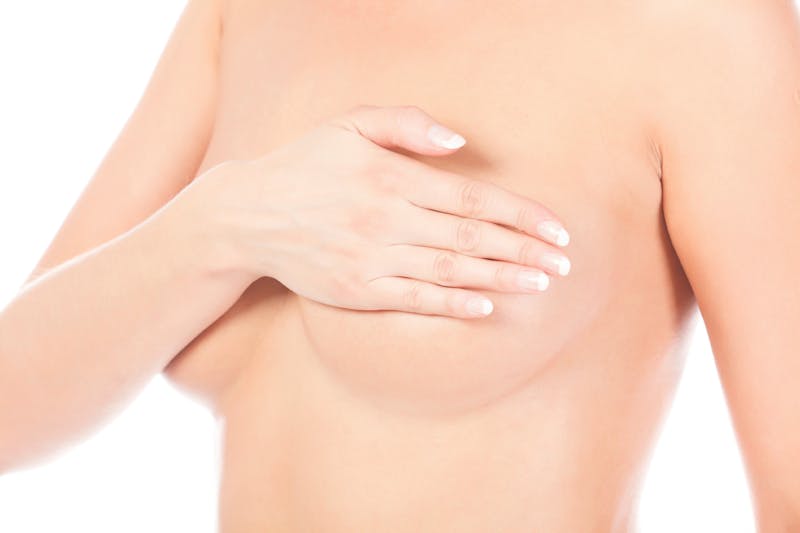 At Ponte Vedra Plastic Surgery, we use breast revision surgery to correct unresolved issues regarding the breast or implant after breast augmentation. This includes a breast implant rupture. Our board-certified cosmetic surgeons in Jacksonville, FL have years of experience performing breast revision surgeries for those who are experiencing breast implant deflation. A popped breast implant is serious, and you should seek medical care as soon as possible after experiencing one. It's important to note that breast implants don't last forever, and they do need to be replaced eventually.
What happens during a ruptured implant?
If a saline implant ruptures, the implant will deflate quickly due to the leakage of saline. This results in obvious deflating. A silicone implant rupture doesn't deflate visibly as saline implants. However, a break in the shell of the implant will occur. The only way to detect a shell break is with an MRI, which is why it's important to have regular checkups at Ponte Vedra Plastic Surgery following surgery.
Signs of implant rupture
Ruptured breast implants can cause pain and changes in the shape and contour of your breasts in Jacksonville, FL. Silicone breast implant ruptures may go unnoticed as they are known as silent ruptures. It's possible, however, for the tissue to become swollen and irritated.
Some common signs of implant rupture include:
Pain

Soreness

Swelling

Lumps

Changes in shape or size

Hardening of the breast
Our board-certified surgeons at Ponte Vedra Plastic Surgery know what to look for when it comes to ruptured implants. Breast revision surgery can remove these implants and can correct them according to the goals of the patient for their surgery. Some patients opt for new implants while others may just want a breast lift or another corrective surgery. When you notice any new changes, it's important to visit your plastic surgeon for monitoring of these possible surgical risks.
How we perform breast revision surgery
Breast implant rupture requires the removal of breast implants. This revision surgery is pretty straightforward and performed under general anesthesia at our accredited surgical facility in Jacksonville, FL. If there is any scar tissue around the implant, an additional step must be made to remove it before removing the implants. Some patients opt for a breast lift during the revision surgery. A tissue matrix device known as strattice is sometimes used if added support is necessary. The goal of the revision surgery is to resolve or overcome problems that help a patient achieve their goals for how they look.
Recovery after breast revision surgery
Recovery depends on what had to be done during your surgery. Most women can resume their normal daily activities a week after surgery. However, it may take a full year for scars to fade and the revised breast area to look more natural. Our staff at Ponte Vedra Plastic Surgery will give you post-op recovery instructions to follow. We recommend wearing a compression garment to help speed up the healing process. Bruising and swelling are normal for the first few weeks after surgery. We ask patients to refrain from strenuous exercise until they are fully healed.
Contact medical attention if you suspect you have a ruptured breast implant
If you suspect you have a ruptured breast implant, it's important to contact our team at Ponte Vedra Plastic Surgery immediately. While we recommend yearly checkups for our patients, sometimes this happens between visits. While breast implant ruptures are rare, they do occur and our plastic surgeons can offer breast revision surgery that removes these implants and helps patients achieve their body goals. To schedule an appointment today to discuss breast implant ruptures, call our Jacksonville, FL office today.