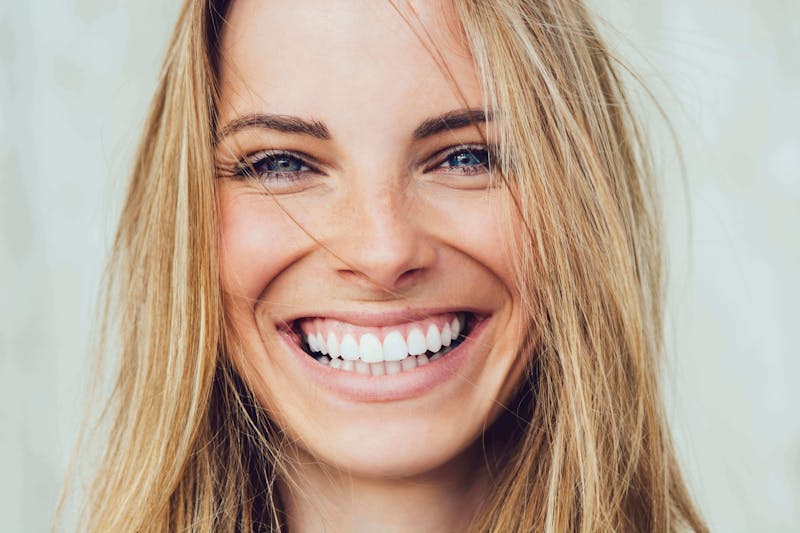 At Ponte Vedra Plastic Surgery in the Jacksonville, FL, area, we proudly offer exciting new advancements in cosmetic treatments. Laser skin resurfacing is a noninvasive procedure that uses a medical laser to delicately remove the outer layer of skin. As a result, patients experience an improvement in fine lines and wrinkles, sun-damaged skin, acne scars, discoloration, and other skin imperfections.
During this treatment, one of our experienced experts uses a small laser wand to gently remove the skin layers with great precision. Our staff has total control over the depth of the laser to make sure you get the desired results. All of this takes place in about 45 minutes if small portions of the face are being treated, while larger areas of skin may take up to two hours. Based on the treatment type you choose, our staff will advise you if multiple sessions are required to maintain the final outcome.
Read below to learn more about what to expect from this type of procedure. Our goal at Ponte Vedra Plastic Surgery is to provide patients with excellent care in a safe and welcoming environment.
Benefits of laser skin resurfacing
Natural aging, sun damage, and genetics contribute to some of the most common skin issues we see today. Laser skin treatments heat the underlying layer of skin to stimulate the growth of new collagen fibers. The skin cells on the outer layer are removed, leaving behind a new layer of healthy skin. This helps with problems such as static and dynamic lines that can become evident even in younger skin.
Sun exposure also causes pigmentation changes such as freckles and sunspots. Laser skin treatment targets, repairs, and regenerates skin cells to erase the damage caused by UV rays. Not only that, it cures dull skin as the result of clogged pores and a buildup of dead skin cells. When performed at our facility, laser treatment is a quick, convenient procedure that truly yields incredible results. The skin becomes clearer, firmer, and smoother, giving you a lasting outcome.
Please note that patients with active acne or serious skin conditions may not be ideal candidates for laser skin treatment. The experts at Ponte Vedra Plastic Surgery will let you know if you are right for this procedure during your scheduled consultation.
Ablation or non-ablation?
Patients can choose between ablative or non-ablative laser skin resurfacing. An ablative procedure produces an intense beam of laser light energy at the skin to remove the outer layers, resulting in a longer recovery period but more dramatic results. A non-ablative laser does not remove any skin layers but stimulates collagen growth to tighten the underlying skin. This means a shorter recovery period with results appearing over the course of multiple sessions.
While one option is not necessarily better than the other, each has varying degrees of intensity and recovery. During an initial consultation with one of our professionals at Ponte Vedra Plastic Surgery, we will discuss which may work best for your situation. Factors include your personal and aesthetic goals, skin type, and how much downtime you can tolerate.
After the procedure
Following laser skin resurfacing, patients experience red or pink skin, as well as mild swelling in the treated areas. It's also common to see crust or scaling on the skin as it heals. Please inform our team if you have sensitive skin or have adverse reactions to skin care products. This could mean you will experience more intense side effects as a result of laser skin treatment. The experienced staff at Ponte Vedra Plastic Surgery can give you more details about the healing process based on your skin type.
Here are a few aftercare instructions to consider:
To reduce discomfort, use an over-the-counter pain reliever and an ice pack during the first few days after treatment. Also, keeping your head elevated while sleeping can reduce swelling.
Do not attempt to remove scabs or pick at the skin at any point during the process. This may cause infection or scarring.
Wear sunscreen every day and limit your exposure to UV rays as much as possible. Your skin is very sensitive during the healing process and may become severely damaged as the result of a sunburn.
If approved by your physician, use a moisturizing cream each day to protect your new skin and ensure long-lasting results.
As stated earlier, healing times differ depending on if you choose an ablative or non-ablative procedure. However, you should be able to resume daily activities within several weeks. As a result of your treatment, you will notice great improvements in skin quality and appearance. If you live in the Jacksonville, FL, area and are curious about laser skin treatment, it's time to give us a call.
Schedule your consultation today
Laser skin resurfacing gives you the most effective results to eliminate common skin complaints. By removing the outer layer of skin, you can take care of wrinkles and fine lines, acne scars, sun damage, and more. Reach out to Ponte Vedra Plastic Surgery in Ponte Vedra Beach, FL, today to schedule your consultation.