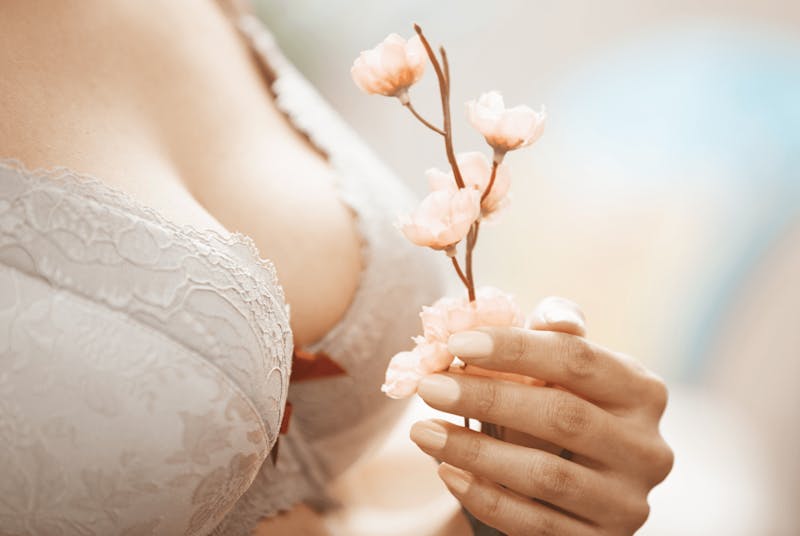 Breast implants are an incredible way for women to increase their confidence and feel better about their bodies after big milestones, like pregnancy and weight loss. But if you're planning to get breast augmentation in Jacksonville, you may be wondering about your ability to breastfeed after surgery.
You should be happy to know that it is possible for many mothers to breastfeed with implants without any problems. Of course, this isn't always guaranteed. Your success depends on several different factors that should be discussed with a specialist. Learn more by calling or visiting the board-certified professionals at Ponte Vedra Plastic Surgery.
What are my options for breast implants?
There are a wide variety of breast augmentation options for women. Saline and silicone implants, for example, come in a range of shapes, sizes, and profiles, so you can choose what works well for your body. Ponte Vedra Plastic Surgery can provide guidance if you're unsure.
Additionally, the incisions made during surgery are also personalized according to your needs and goals. They can be placed in the breast crease, along the areola, in the armpit, or even in the belly button. Our implants in Jacksonville, FL are designed to:
Give your silhouette a more natural shape

Add volume to your body where it's needed most

Help you regain confidence in how you look and feel
Is breastfeeding with implants possible?
Breast implants don't affect a woman's ability to produce milk or breastfeed a baby. But as we mentioned, this isn't always guaranteed. The incisions made during breast augmentation may damage the milk ducts or glands, which reduces your chances of success.
When you get a breast augmentation assessment at Ponte Vedra Plastic Surgery, please let us know if you plan on breastfeeding with implants. Our trained plastic surgeons can choose an incision type that will keep the tissue intact.
What else could prevent me from breastfeeding?
Even with the right implant type and incision location, you could still struggle to breastfeed after breast augmentation surgery. You might have difficulty producing enough milk, or your baby might not know how to latch onto the nipple. Keep in mind that some complications can be overcome with time and patience, while others cannot be remedied.
Women who are concerned about breastfeeding could meet with a lactation specialist. These professionals can teach you how to produce more milk, improve the baby's latch, and address other common breastfeeding problems not related to implants. You could also receive treatment for certain health conditions that are preventing you from breastfeeding.
Will breastfeeding affect the look of my implants?
Breastfeeding shouldn't affect the appearance of your breast implants. The only factors that change breast shape are pregnancy, weight gain/loss, age, and gravity. If your breasts do change, Ponte Vedra Plastic Surgery can recommend breast lift surgery to restore the look and feel of your breasts. A breast lift removes loose skin and tightens the breast tissue, which can give you a perkier look.
Work with a breast augmentation specialist
If you're thinking about breast augmentation surgery, implants won't necessarily prevent your ability to produce milk or breastfeed. But there are other factors at play. Breastfeeding with implants is a personal choice, and the specialists at Ponte Vedra Plastic Surgery want to make sure you have everything you need to be successful. Speak with our experts in Jacksonville, FL about what approach might work best for you.